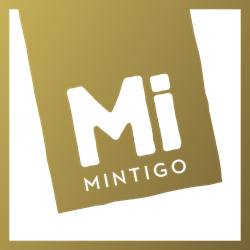 "The Mintigo team was able to quickly understand our business goals, run a predictive model on their platform for us, and prove their value overnight." - Brandon K. Jensen, Director of Marketing Operations at Workfront
San Mateo, California (PRWEB) August 31, 2015
Mintigo, a leading enterprise predictive marketing platform company, today announced its "24 Hour Proof-of-Concept Challenge" to qualified businesses to prove the value of predictive marketing risk-free and at no charge.
Big data has become a hot topic in business news with a significant emphasis placed on predictive marketing and analytics. However, recent reports suggest businesses are drowning in data, and sales and marketing teams are rarely connecting with their target customers in a meaningful way, which leads to diminishing returns on marketing and sales efforts.
"It's not about having the most data, it's about having the right data and making sense out of it," says Tal Segalov, CTO and Co-Founder of Mintigo, a pioneering predictive marketing company whose technology won a 2015 CODiE Award for Best Sales and Marketing Intelligence Solution.
Mintigo's advanced technology helps leading B2B marketers to identify their true target market, focus marketing and sales resources on the best prospects, and enhance their ability to engage those prospects. This award winning technology can improve sales conversions and engagement between four-hundred and one-thousand percent.
Businesses that qualify receive a full analysis of their customer data with deep insights and common characteristics of their ideal customers along with predictive scoring to identify the most likely buyers. As a transparent platform, Mintigo provides all the data behind the predictive lead scores directly into the individual businesses CRM or marketing automation platform such as Marketo or Eloqua. This way, marketing and sales teams can effectively prioritize quality leads, create better segmentation for nurture programs and develop more relevant content.
"The Mintigo team was able to quickly understand our business goals, run a predictive model on their platform for us, and prove their value overnight," says Brandon K. Jensen, Director of Marketing Operations at Workfront.
Mintigo has consistently risen above the big data noise by giving businesses like Neustar, SolarWinds, and Red Hat the insights they need to far exceed their competitors. The company is excited to offer this program, which will allow growing enterprises to soar.
For more information about Mintigo's 24 Hour Proof-of-Concept Challenge, please visit http://www.mintigo.com/24-hour-poc-challenge/.