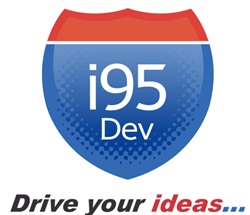 "They have a knowledgeable team with an incredible product. It was impressive working with such responsive support. No matter the issue, they were always there for us. The whole experience was amazing!" - John Nguyen, President Fulfillment
Dallas, Texas (PRWEB) August 27, 2015
Headquartered in Texas, Lone Star Distribution currently distributes to more than 5,000 retailers and online stores. i95Dev's Magento NAV Connect solution supplies Lone Star team with operational excellence and efficiency to increase their customer base retention, better serve their new customers and become more nimble for future growth.
Mr. Vanit Kumar, CEO of i95Dev, states, "We recognized the struggles Lone Star Distribution was having and knew we had the solution with our NAV Connect Product to help them move forward. We were excited to demonstrate how our products and services would leverage their infrastructure to better serve their customers and speed up their growth timeline. We are pleased with the end results."
As a B2B business, Lone Star Distribution has a unique requirement. i95Dev's Analysts evaluated the client's needs, gaining a thorough understanding of related regulations and existing processes. This allowed i95Dev to implement the solution on-time and within budget. Lone Star now has an improved business process and has an efficient use of existing systems. This solution incorporated custom sales order forms with Microsoft Dynamics NAV integration. Their previous system utilized email, excel spreadsheets and manual sync processes to place and fill orders. With the introduction of NAV Connect, their processes were streamlined and automated.
When asked about their experience with i95Dev, John Nguyen, the president of Lone Star Fulfillment, explained, "They have a knowledgeable team with an incredible product. It was impressive working with such responsive support. No matter the issue, they were always there for us. The whole experience was amazing!"
In addition to creating a seamless system for placing and filling orders, i95Dev worked with the sales team at Lone Star Distribution to create a support network for the sales staff. This included the ability to create, modify and assign sales people, as well as set limits for businesses ordering on credit. The updated system also allows for customer price groups and item discount groups in Magento, plus the ability to edit an order between Magento and NAV. These additions created a solution for a customized level of service for Lone Star Distribution.
Anyone who would like to learn about the work i95Dev performed for Lone Star Distribution can find out more by visiting the website or by calling 1-301-760-7499.
##
About i95Dev:
Established in 2000, i95Dev is an eCommerce Agency based out of North America, Australia and India, specializing in Magento consulting, design, development, integration & support. Their Next Generation eCommerce services help their customers build seamless shopping experiences and increase sales and purchaser loyalty. i95Dev has helped more than 1500 brands worldwide with their eCommerce solutions, earning their own loyal customers.