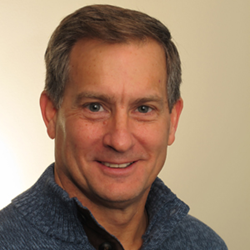 Atlanta, GA (PRWEB) August 28, 2015
Bond International Software, the global recruitment, HR and Payroll specialists, today announced the appointment of Dave Williams as CEO, formerly the Chief Operating Officer of Bond International Software, Inc. and the departure of Steve Taylor as president and CEO of Bond International Software, Inc.
Steve Russell, Group Chief Executive, said: "Dave Williams is a strong and experienced executive who brings more than 30 years of software industry experience with the last 8 in the staffing and recruiting market. We have extreme confidence in his ability to lead our growth in the North American market."
Williams said: "I am honored to now lead this great brand and company, and am committed to working with our customers, partners, and employees to drive our business priorities. We will continue to focus on overall operational excellence building high quality products and offering best of breed services. We can lead from a position of strength given our wonderful customer base, our knowledgeable and tenured employees, and our focus on long term technology solutions for the markets we serve."
Commenting on his departure, Steve Taylor said: "After four great years leading the Bond U.S. team, and more than 19 years in the staffing and recruiting industry, I've accepted a new professional challenge outside of the industry. It has been a privilege to have led Bond during this important chapter in its history, and a testament to the terrific people I've worked with that we have made Bond into the leader it is today."
For more information on Bond, please visit http://www.bond-us.com or call 800-318-4983.
###
About Bond International Software PLC (UK, AIM: BDI)
London stock-market listed Bond International Software has been a global provider of Recruitment, HR and Payroll software & services for 40 years.
Bond is one of the largest, and most established, global specialists in staffing software for recruitment agencies worldwide and is a rapidly growing provider of web-based e-recruitment and talent acquisition software to the corporate market. Bond also provides established HR and payroll outsourcing services and software directly to both the public and private sectors. For more information please visit http://www.bondinternationalsoftware.com.
Bond International Software, Inc. is the North American operating company for Bond, with headquarters in Atlanta, Georgia. This operating group, with more than 100 employees, supports more than 500 customers and 20,000 users. For more information please visit http://www.bond-us.com.