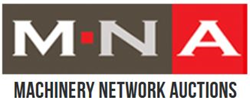 Albertville, AL (PRWEB) September 01, 2015
After 43 years in business, the Plasticraft plastics manufacturing facility will be closing and Machinery Network Auctions will be holding an on-site and online plastics machinery auction. This auction will be held on Tuesday, September 15th, 2015.
This Plasticraft facility is housed in a 140,000-square foot building and both the building and the entire operation, including all of the company's assets, will be for sale at our public auction on September 15th. This industrial machinery auction will feature a wide array of plastics machinery that was used in thermoplastic, blow, and insert molding processes, as well as decorating, assembly, and design machinery.
Since 1972, Plasticraft plastics have been making proprietary bird houses, as well as custom plastic molding, at its location in Albertville. Additionally, they created plastic components for the power tool, furniture, cabinet, and lawn and garden industries. The business was originally established by the late Ed Ingram. When Mr. Ingram passed, he passed it down to his son, Mike Ingram. The onsite auction will be held at the current location, 115 Plasticraft Drive, Albertville, AL.
"The Plasticcraft industrial machinery auction features great selections that can be integrated into your plastics manufacturing business," says Gary Treisman, President of Machinery Network Auctions. "Whether you are looking for replacement plastics machinery or new selections, our auctions are always a great place to find deals on the items you need."
Machinery Network Auctions is an auction appraisal and surplus asset adviser that has been holding industrial machinery auctions since 1987. They specialize in working with the plastics, metalworking, and fabrication industries. For more information about this industrial machinery auction and other upcoming events, you can visit their website at http://www.machinerynetworkauctions.com.