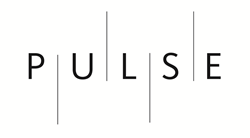 Port St. Lucie, Florida (PRWEB) August 27, 2015
Pulse Evolution Corporation (OTC:PLFX) will conduct its 2nd Quarter Shareholder Conference Call on Tuesday, September 1, 2015 at 11:00am EST, hosted by John Textor, Executive Chairman, who will discuss the following topics:
Results for its 2nd Fiscal Quarter ending 12/31/2014; Preliminary disclosure of results for its 3rd Fiscal Quarter ending 3/31/2015, including a discussion of subsequent events through August 20, 2015; Discussion of capital market activities, announced stock exchange up-listing intentions, and production funding initiatives; Update regarding specific theatrical productions, related to our primary celebrity estate relationships; and discussion of business development initiatives, and strategic alignment and acquisition strategies, including a discussion of specific activities in virtual reality and artificial intelligence.
Conference Call and Web-link Details
To listen to the conference call, interested parties within the U.S. should call: 1-888-317-6003. International callers should call +1-412-317-6061. All Participants will need to provide the following Participant Elite Entry Number: 0103919 in order to join the conference. All callers should ask for the Pulse Evolution conference call. The conference call will also be available through a live webcast via the following link: http://services.choruscall.com/links/plfx150827 which will also be available in the Investor Event section of the company's website.
A replay of the call will be available approximately one hour after the end of the call through September 5, 2015. The replay can be accessed via the company's website at the following link: http://client.irwebkit.com/pulse/events or by dialing US Toll Free: 1-877-344-7529. International callers should call +1-412-317-0088. All callers should use the following Replay Access Code: 10071626. To access the replay using an international dial-in number, please select the link below:
https://services.choruscall.com/ccforms/replay.html
About Pulse Evolution Corporation
The Company is a recognized pioneer and leading developer of hyper-realistic digital humans, and is most popularly known for producing the animated digital human likeness of the late Michael Jackson that appeared in a live performance of the Billboard Music Awards on May 18, 2014, seen by more than 11 million television viewers and generating more than 2,400 news articles and 98 billion Internet impressions.
Founded by the world's leading executives and producers of photorealistic digital humans, such as 'Benjamin Button' and 'Tupac at Coachella', Pulse Evolution is currently developing computer-generated digital humans for entertainment and media applications, such as holographic live performances, virtual reality, augmented reality and artificial intelligence. The Company has multi-year revenue share agreements with the Estates of Michael Jackson, Elvis Presley and Marilyn Monroe, three of the world's most valuable celebrity estates, and is principally focused on generating revenues from these agreements.
The Company sees digital humans emerging as ubiquitous in society, culture and industry. They will not only perform for audiences on stage or in film, but they will also represent individual consumers as digital likeness avatars, in realistic and fantasy form, appearing and interacting on the consumer's behalf in electronic and mobile communication, social media, video games and virtual reality. Future digital humans will provide a relatable human interface for artificial intelligence applications, 'thinking' machine systems that, through the Company's technology, will appear as realistic communicating humans in mobile devices, digital signage, classrooms and through lightweight wearable augmented reality glasses and virtual reality headsets. The Company's long-term goal is to be the 'face' of artificial intelligence, to provide a human form to interactive artificially intelligent computer beings.
Pulse is headquartered in Port St. Lucie, Florida with studios in San Rafael, California.
Please visit http://www.pulse.co
Contact: Melissa Santiago
melissa(dot)santiago(at)pulse(dot)co
Pulse Evolution Corporation
(772) 345-4100