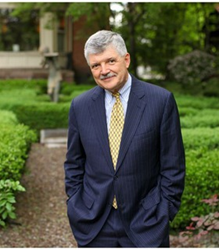 Rochester, NY (PRWEB) August 28, 2015
The Quatela Center for Plastic Surgery is excited to bring patients the ground breaking injectable, Kybella™. It is the first and only nonsurgical product approved by the Food and Drug Administration to eliminate submental fat, also known as the double chin. Dr. Vito Quatela and Dr. William Koenig are among the premier cosmetic surgeons in Rochester to offer this innovative procedure.
Developed by Kythera Biopharmaceuticals, Kybella™ was approved by the FDA in late spring to safely eliminate submental fat. The one-of-a-kind injectable is made from Deoxycholic Acid, a naturally occurring molecule used by the body to rid unwanted fat. Injected into targeted tissues below the chin, Kybella™ will dissolve the fat cell's outer membranes. Once damaged, the fat is then absorbed and metabolized by the body. Fat cells will not reform in the treatment area, therefore re-treatment is not expected once the desired results are obtained.
Depending on the severity of submental fat and the desired results, each Kybella™ treatment can consist of up to 50 individual injections. A session will take less than half an hour to complete. For optimal results, between two and six treatments with Kybella™ are recommended, each spaced four weeks apart.
The benefits from Kybella™ can take years off of the appearance, offering an alternative to traditional liposuction surgery for submental fullness. Dr. Quatela explains the importance of Kybella™, "Up until now, we have had only a few noninvasive therapies for the neck. Now those qualified patients with submental fullness are able to eliminate that (fat) with a series of injections." He continues by saying, "We are excited to incorporate this into our practice."
Dr. Koenig explains how fillers have evolved and enhanced non-surgical options for patients, "Injectables have revolutionized plastic surgery over the last 10 years. Fillers have improved lines, added volume and changed the shape of faces while neuromodulators (Botox®) have weaken muscles of the face improving early signs of aging. With Kybella™, the first injectable fat dissolver, we now have a brand new category of injectable to improve the appearance of the face by reducing fullness in the submental area. This is a truly exciting development!"
Dr. Vito Quatela is the founder of the Quatela Center for Plastic Surgery. In 2003, Dr. William Koenig joined the practice as a partner. Together, they offer patients the best in both surgical and noninvasive cosmetic procedures in New York. The board certified surgeons strive to exceed the expectations of their patients with exceptional experience, quality, and results.
Kybella™ is available now at the Quatela Center for Plastic Surgery in Rochester. If you would like additional information on the noninvasive treatment, contact the office at 585.244.1000. To determine if Kybella™ is right for you, a consultation can be arranged with Dr. Quatela or Dr. Koenig.
Contact:
Ashley Leathersich
Quatela Center for Plastic Surgery
973 East Avenue
Rochester, New York 14607
585.244.1000
http://www.quatela.com