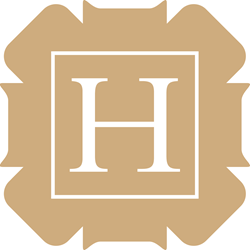 Public safety should always be a top-shelf priority on every construction site. When it is not, the consequences are too significant to ignore. Hopefully with this settlement we can bring attention to the issue
San Diego, CA (PRWEB) August 31, 2015
Harris Personal Injury Lawyers, Inc. obtains a $21,500,000 settlement for a client injured on the trolley tracks at the 12th and Imperial MTS station in San Diego. The plaintiff alleged that he tripped on a dangerously exposed portion of the tracks and suffered from a severe neck injury resulting in quadriplegia. Court documents state that at the time of the incident the trolley tracks were being renovated. The plaintiff alleged that defendants were aware of the safety hazard associated with the work site and did nothing to warn or protect the public from injury.
According to court documents, the client was injured on May 23, 2013 at the 12th and Imperial Transit Station in San Diego, California. Plaintiff alleged that prior to the incident, grinding work performed by a subcontractor during the renovation left trolley tracks exposed by two inches. Plaintiff further alleged that defendants knew that exposing the tracks would create a tripping hazard but failed to take any precaution to warn the public and prohibit access to the exposed tracks. Although the defendants, including MTS and SANDAG, argued that they were not responsible for the hazardous conditions created by the renovation at the transit station, a $21,500,000 settlement was reached with the client and his family. The case, Long v. HMS Construction, Inc. et. al. case #37-2014-00083536-CU-PO-CTL, was filed in San Diego Superior Court – Central Division.
"Public safety should always be a top-shelf priority on every construction site. When it is not, the consequences are too significant to ignore. Hopefully with this settlement we can bring attention to the issue," said Ryan Harris, founder of Harris Personal Injury Lawyers, Inc.
Harris Personal Injury Lawyers, Inc.
El Cortez,
702 Ash Street, Suite 10
San Diego, CA 92101
P. 619.864.7101
F. 619.578.2086
http://www.harrispersonalinjury.com
Harris Personal Injury on Facebook
@HarrisPI on Twitter