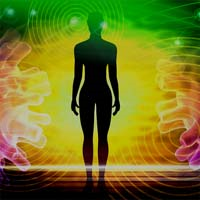 Our goal is to make patients and families aware of the newest developments...
Raleigh, NC (PRWEB) August 29, 2015
Targeted therapies, made possible by a growing understanding about how mesothelioma develops, may extend and improve the lives of patients, according to a newly published report. Surviving Mesothelioma has more on the findings on its website. Click here to read the full article.
The authors of the new paper focus on several types of targeted approaches to mesothelioma. Among them are immunotherapy, targeting of inflammation, and molecular therapies.
"Novel treatments are needed, as current treatment modalities may improve the quality of life, but have shown modest effects in improving overall survival," write the authors, who include notable mesothelioma researchers Dr. Michele Carbone and Dr. Harvey Pass among others.
The report, published in Expert Review of Respiratory Medicine, notes that the incidence of mesothelioma is expected to continue to rise worldwide over the next 20 years.
"Mesothelioma treatment is evolving quickly as we gain new knowledge about this hard-to-treat cancer," says Alex Strauss, Managing Editor of Surviving Mesothelioma. "Our goal is to make patients and families aware of the newest developments so that they can make educated decisions."
To read more details of the new report, see Emerging Therapies Target Mesothelioma in New Ways, now available on the Surviving Mesothelioma website.
Bononi, A et al, "Latest developments in our understanding of the pathogenesis of mesothelioma and the design of targeted therapies", Expert Review of Respiratory medicine, August 26, 2015, Epub ahead of print, http://informahealthcare.com/doi/abs/10.1586/17476348.2015.1081066
For nearly ten years, Surviving Mesothelioma has brought readers the most important and ground-breaking news on the causes, diagnosis and treatment of mesothelioma. All Surviving Mesothelioma news is gathered and reported directly from the peer-reviewed medical literature. Written for patients and their loved ones, Surviving Mesothelioma news helps families make more informed decisions.