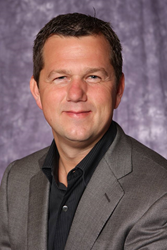 "It's awesome to be back in the hospitality business!" - Des Hague
Denver, Colorado (PRWEB) September 03, 2015
Des Hague, co-founder of Aegis Enterprises, LLC., is pleased to announce that University of Cincinnati's Nippert Stadium is the first project to be completed since forming a strategic partnership with William Caruso & Associates, Inc. (WC&A) a month ago.
"It is exciting to have completed the first project and on such an iconic venue. It is awesome to be back in the hospitality business," states Des Hague. "It is an exciting space and the fans will be very pleased with the wonderful food service options WC&A has put in place. I have the utmost confidence in WC&A's ability to exceed fan's food service expectations and have never been more excited about driving growth."
The Capacity of 91-year-old Nippert Stadium has been increased from 35,097 to about 40,000 during this major $86 million renovation. UC has been playing football at that campus location since 1901, making it the second-oldest college football site in the nation behind only Penn's Franklin Field.
With a food service budget of about $1.4 million, many upgrades were implemented. The stadium brought in all-new offerings of high-quality, local foods that stray from the traditional hot dog and nachos typically associated with sporting events. New menu offerings include New England Clam Chowder, crab cakes, pulled pork, sausage and pepper sandwiches, Philly cheese steak sandwiches and Jambalaya, just to name a few.
"We've made major changes to give fans the elevated, hospitality-centric service and experience they deserve and expect," said Steve Young, WC&A's Partner and Director of Design. "The fresh, tasty and healthy food offerings are relevant and celebrate the local heritage. We are confident that the completely overhauled service approach will deliver one-of-a-kind hospitality and be sure to excite the fans."
Opening game Cincinatti Bearcats vs. Alabama A&M - Saturday, Sept. 5, 7 PM.
http://www.gobearcats.com/sports/m-footbl/cinn-m-footbl-body.html
About WC&A:
William Caruso & Associates, Inc. specializes in commercial food/beverage and laundry facilities planning and design services. Headquartered in Denver with offices in Philadelphia, San Francisco and Scottsdale, WC&A has completed over 2,400 projects in 22 countries, an unmatched record in a very specialized industry. WC&A's diverse project portfolio includes completed food and laundry service facilities for hotels, universities, schools, correctional systems, hospitals, corporate headquarters, convention centers, stadiums, arenas, and others.
For more information about WC&A: http://www.wcarusoassoc.com
Contact: Renate Siekmann
William Caruso & Associates, Inc.
8055 East Tufts Avenue, Suite 1320, Denver, CO 80237
Phone: 303.649.1600 x211
Email: rsiekmann(at)wcarusoassoc(dot)com
About Des Hague
A renowned executive with over twenty-five years of leading global public and private companies, Des Hague has established himself as an innovative thinker in the international business world. His forward-thinking approach pushes companies toward sustainable growth, granting them a position as resilient competitors within their respective industries. Hague most recently was the CEO and President of Centerplate, Inc, the largest event hospitality firm in North America. source: http://deshague.com . Hague also serves on the boards of DVETelepresence, PING HD, WC&A, Inc, and the Stamford Youth Foundation along with advising on several start-up ventures.
Along with his professional projects, Des Hague contributes significant amounts of time and energy to non-profit charitable work. Hague has helped raise more than $100 million over the past few years for many non-profits, including the Stamford Youth Foundation, a local organization offering multiple after-school programs for young people, and The Journey Home, a Baltimore-based Foundation fighting homelessness. Hague views AEGIS, LLC. as a perfect blending of business and philanthropic activities.
For more about Des Hague, visit: http://deshague.com
Des Hague - LinkedIn : https://www.linkedin.com/in/deshague
Contact:
DesHague.com
EMail: deshague(at)aegisenterprisesllc(dot)com