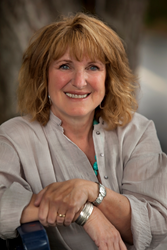 Jackson Hole, Wyoming (PRWEB) August 31, 2015
Diane Nodell, a licensed real estate agent in the Jackson Hole, Wyoming, market, has joined the prestigious Haute Living Real Estate Network.
The Haute Living Real Estate Network (HLRN) of Hauteresidence.com is proud to recognize Diane Nodell as a prominent and award-winning real estate professional and the network's newest partner. HLRN unites a distinguished collective of leading real estate agents and brokers, highlighting the most extravagant properties in leading markets around the globe for affluent buyers, sellers and real estate enthusiasts.
About Diane Nodell:
Originally from New York, Diane Nodell joined the real estate community over three decades ago with a rich background in dance, the arts, and education. Earning a bachelor of fine arts from the Boston Conservatory of Music and a master of arts from UCLA, and after years teaching dance, directing and managing non-profit art centers, producing theatrical events, and negotiating contracts, Diane turned her artistic business skills toward real estate. With real estate experience in Wyoming, Idaho, Montana, and California, Diane founded Diane Nodell Real Estate Inc. in 2002 to provide a unique and completely engaged real estate team excelling in communication and integrity. Awarded the 2007 Teton Board to compassionately helping members of the public with their real estate needs and spearheading required enhanced training to new members, she was elected 2008 President of the Teton Board of Realtors, by the then-over-800-member board.
Living in Jackson Hole and at her family ranch on the Rocky Mountain Front Range in Montana has provided Diane the opportunity to explore with her husband and continuously nourish her love for the wilderness and of the animals who inhabit these very special places.
Diane and Diane Nodell Real Estate guarantee the highest standard of professionalism while offering only solid and current real estate information. Services are tailored to suit every seller, every buyer, and every property's specific needs. Thinking out of the box and redefining world-class exceptional service.
To learn more, visit Diane Nodell's Haute Residence profile: http://www.hauteresidence.com/member/diane-nodell
About Haute Living Real Estate Network (HLRN)
Haute Living Real Estate Network (HLRN) of Hauteresidence.com offers readers the most prominent directory of experienced realtors, brokers and luxury listings, and HLRN has grown to be the number one source for real estate news, residential developments, celebrity real estate news and more. Seeking an experienced interior designer? Hauteresdience.com is also home to Haute Design Network (HDN), a collective of celebrated interior designers that will help you decorate your new home or state an active listing.
Access all of this information and more by visiting: http://www.hauteresidence.com