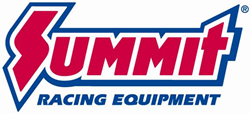 Tallmadge, OH (PRWEB) September 01, 2015
Designed as a direct replacement to the original equipment shocks, Hotchkis 1.5 Street Performance Series Shocks can transform the handling of a classic GM, Ford, or Mopar muscle car for about an afternoon's worth of work.
Hotchkis engineers benchmarked OEM-spec and leading aftermarket performance shocks during development of the SPS shocks. They fine-tuned the valving on a shock dyno and a four-post shaker rig for maximum performance and ride quality. All of this testing ensures that every SPS shock is perfectly matched to the each vehicle's size, weight, and suspension geometry. That means superior ride comfort and excellent vehicle control. Hotchkis even offers shocks tuned for lowered cars.
The monotube shocks feature a lightweight, smooth-bore, type III hard-anodized aluminum body. Inside is digressive disc technology, a high-flow piston, specially formulated oil, and high pressure nitrogen for consistent performance under varying conditions and temperatures.
Each shock features a half-inch hard chrome plated alloy shaft heat treated for strength and durability. Every shaft is subjected to 100 hours of salt spray testing prior to use to guarantee good corrosion resistance. To prevent contaminants from entering the shock, the rod guide employs a wiper/scraper dual seal to clean the shaft before reaching the main seal. Polyurethane bushings are included.
Hotchkis 1.5 Street Performance Series shocks are manufactured in the USA, come with all necessary hardware, and are covered by a limited lifetime warranty. The shocks are available in a set of four or individually.
Available Applications

1964-72 GM A-body
1967-81 Camaro and Firebird
1969-74 Nova
1964.5-70 Mustang
1970-74 Dodge Challenger/Plymouth Barracuda
• 1967-76 Dodge Dart/Plymouth Duster

Summit Racing Equipment
http://www.SummitRacing.com
1-800-230-3030