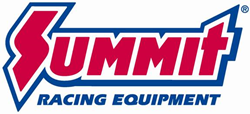 Tallmadge, OH (PRWEB) September 02, 2015
Truck owners can brighten up their vehicle's appearance with the latest Putco Luminix LED lighting components including headlights, grilles, fog lights, and light bars.
LED Light Bars
Third brake lights. Trailer lights. Truck bed cargo lighting. These are just a few of the places truck owners can use Putco Luminix LED Light Bars. They deliver bright, high quality lighting in a package that's 300 percent smaller than other light bars on the market.
Luminix LED Light Bars feature black anodized 6061 billet aluminum housings with high power Nichia clear LED bulbs and focus lenses that concentrate the light beam path. The bars are available in lengths from 4.5 to 71.5 inches and with bulbs rated from nine to 189 watts. The LED bulbs have a 50,000 hour lifespan and come with thermal control chips for over/under voltage protection. A wiring harness and stainless steel mounting hardware are included.
Stainless Steel Bumper Grilles with Light Bars
These grilles are made from heavy-gauge NeveRust stainless steel and come with a Luminix LED light bar. The unique round-hole design is polished to a mirror finish, and the grilles install over your existing grille without the need for drilling, cutting, or removing any factory grille components. Applications: 2011-14 Ram HD and 2015 GMC Sierra 2500 HD pickups.
LED Fog Lamps
These LED fog lamps deliver high-quality, bright lighting and come fully assembled and ready to mount into the vehicle's existing fog light housings. The lights feature LED bulbs rated at 2,400 lumens per light, black anodized 6061 billet aluminum housings, focus lenses that concentrate the light beam, and thermal control chips for over/under voltage protection. Applications: 2006-15 Ford F-150, 2009-15 Dodge/Ram full size pickup, 2007-15 Jeep Wrangler JK, and 2014-15 Chevy Silverado.
High Power LED Headlights for Jeep
These clear headlights put out 12,000 lumens of light per pair on high beam. Direct replacements for the factory units on 1955-2015 Jeep CJ and Wrangler, the Luminix headlights feature CNC-machined black aluminum housings, stainless steel hardware, and a plug-and-play wiring harness with Deutsche connectors.
Summit Racing Equipment
http://www.SummitRacing.com
1-800-230-3030