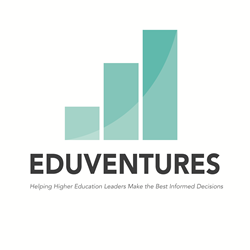 Boston, Massachusetts (PRWEB) August 31, 2015
Eduventures, Inc., the leading research and advisory firm that is focused exclusively on analyzing the forces that are transforming higher education, today announced findings from research based on an annual Survey of Admitted Students. Based on data from over 30,000 respondents, our analysis shows a stark contrast within the two largest segments: students whose final choice comes down to affordability and students whose final choice is based on an institutions reputation and academic quality. The goal of this study is to help enrollment management leaders work with admitted students to meet their needs and in turn, approve yield.
Balancing Yield Activity
Yield is a balancing act of communicating with students across major segments which Eduventures defines as in-state public, out-of-state public and private institutions. Students who are entering the admission cycle take many things into account. But as the final decision nears, the balance shifts to one decisive factor. Fortunately, institutions can provide concrete information on academic quality, affordability and career outcomes. Our Survey of Admitted Students shows that institutions cannot fall into a trap of believing that students choose or do not choose an institution for one or two typical reasons.
According to Kim Reid, Principal Analyst at Eduventures and author of this study, "By identifying students by decision segment early in the enrollment process rather than relying on a student's subgroup identity, you can create a tailored communication strategy during yield. You can also mine data sources to gather critical feedback from admitted students to address their concerns."
Other Key Trends
Key trends unveiled in this report include:

Women are more likely to base their decisions on affordability; men are more inclined to make decisions based on a school's reputation or career outcomes.
Underrepresented minorities, first generation students and low-income students are more prevalent in the affordability segment but are not exclusive to this segment
Students with higher test scores are more likely to base their decision on reputation versus career outcomes.
Students who base their decision on a specific program offering decide on an institution earlier.
Many students make trade-offs as they make their college selection. We encourage all enrollment officers to keep these sacrifices in mind as they welcome them on campus for the start of their student journey.
About Eduventures
Eduventures is the leading research and advisory firm that is focused exclusively on analyzing the forces that are transforming higher education. Building on twenty years of success in working with education leaders, Eduventures provides forward-looking and actionable research based on proprietary market data, and advisory services that support both strategic and operational decision-making. Our recommendations and personalized support enable clients to understand the top traits of leaders in critical disciplines and to evaluate the opportunities presented by new technologies. For more information about Eduventures research, practice areas, and team, visit us at http://www.eduventures.com.
Members of the media who wish to speak to the author of this research can contact Ellen Slaby, Vice President of Marketing at eslaby(at)eduventures(dot)com.