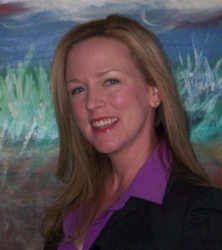 Katy, TX (PRWEB) August 27, 2015
Pediatric patients who are showing signs of poor facial development, excessive drooling, crowded teeth, large overbites, deep bites, and cross-bites, now have access to myofunctional therapy to correct the cause of these issues through Dr. Amy Luedemann-Lazar. In the past the only option for children with these oral motor dysfunctions was to wait until they are older and need extensive orthodontic treatment to correct the end result of these issues.
It is not uncommon for young children to develop jaw growth issues and early dental alignment issues due to improper oral function of simple things like rest posture of the mouth and swallowing. Dr. Luedemann-Lazar and her team, have received extensive training from internationally recognized leaders in myofunctional therapy. Since 2014 the Kidstown Dental team has provided successful myofunctional therapy to children of all ages. Some of the treatments have been with children as young as two years of age with open bites due to pacifier habits. Myofunctional treatment assists parents in eliminating the pacifier habit and correcting the poor bite it created. Another application with great success has been in treating patients who are already in orthodontic treatment or who have had orthodontic treatment only to relapse due to a tongue thrust habit. Myofunctional therapy has great success to eliminate the habit, resulting in a beautiful smile and eliminating the risk of relapse. Another wonderful use of myofunctional therapy is in treating patients who are not good candidates for orthodontic treatment, but whose oral muscle function creates bites and smiles they are not proud of. These patients can be helped to improve oral muscle tone and function, which has the effect of correcting the bite and smile without braces.
Myofunctional therapy can correct the etiology, or true cause, of many facial and dental problems. Myofunctional therapy utilizes a variety of tools and treatment methods on a case-by-case basis. Through the introduction of nasal breathing, closed lips at rest, and proper tongue rest posture, neuro-muscular changes result, which help patients regain normal oral function and a lifelong beautiful smile.
As a pediatric dentist in Katy, TX Dr. Luedemann-Lazar is committed to helping young patients receive the treatment they need to live normal, healthy lives. With the help of myofunctional therapy techniques, Dr. Luedemann-Lazar helps patients eat, speak and rest with more comfort and confidence. Parents who have children who they think have some of the issues mentioned here are invited to schedule an appointment at her practice for an evaluation.
About the Practice
Kidstown Dental is a pediatric practice offering compassionate care for patients in Katy, TX. Dr. Amy L. Luedemann-Lazar and Dr. Rachael Garrett work together to offer the highest quality, minimally invasive, integrated, holistic approach available for children today. To learn more about the doctors, visit the Kidstown Dental website and read their bios or visit the Kidstown Dental Facebook Page. Both Dr. Luedemann-Lazar and Dr. Rachael Garrett are diplomates of the American Board of Pediatric Dentistry and participate professionally with many organizations promoting oral health in children. To learn more about Kidstown Dental please visit their website at http://www.kidstowndentist.com or call (281) 394-7040.