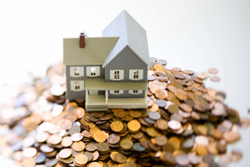 Legacy planning is important. There are tax measures which may dilute how much your loved ones receive from your estate
Cherry Hill NJ (PRWEB) August 28, 2015
At present, the average retirement age in America is 62 years. According to the 2014 Gallup Economy and Personal Finance Survey, by 2030 almost one-fifth of the American population will be aged 62 or older. Retirees should not only prepare financially for their retirement years, but have an estate plan in place, says Brent Meyer, Safe Money President.
"Legacy planning is important. There are tax measures which may dilute how much your loved ones receive from your estate," explains Meyer. "A solid estate plan will account for these potential pitfalls, including liabilities at the federal and state levels."
In the blog post, Meyer gives a breakdown of imposable taxation on an estate. This overview includes the difference between estate taxes and income taxes. Estate taxes are applicable to assets which are given away in a bequest or legacy. To fall under this tax obligation, an estate must be worth $5.43 million or more (for deaths in 2015).
On the other hand, federal income taxes do not have to meet a certain value threshold. Under federal law, an estate is classified as a separate legal entity for taxation purposes. The executor of the estate may have to file an income tax return for the estate itself. A final income tax return may also be required for the decedent. Taxable income includes earned interest in a bank account, rental payments, or salary not paid to the decedent prior to death.
The blog post covers other dynamics of estate planning, including:

The difference between transfer and income taxes
What tax obligations may be at a state level
Options for minimizing an estate's tax liability
Unique tax obligations required by only a few states
The entire blog post can be seen at: http://safemoney.com/the-importance-of-estate-planning-and-using-a-safe-money-trust. On the whole, SafeMoney.com is constantly publishing articles of interest to financial consumers. There is informational content on annuities, life insurance, IRAs, Social Security benefits, long-term care insurance, cash balance plans, retirement income planning principles, and more. The retiree and worker communities are warmly invited to use these resources for their educational enrichment.
In today's busy world, any form of legacy planning can be time-consuming and costly. Meyer notes how modifications to estate paperwork can quickly add up. "Aside from creating and managing your trust online, the other way is through appointments with your attorney. Over time, it can come out to thousands of dollars in consultative billing," Meyer commented. "SafeMoneyTrust.com puts the process more in your hands. Via the portal, you can create, manage, and change your trust online whenever it's convenient for you."
For greater value to seniors and their families, Safe Money Resource is currently revamping the portal. The upgraded edition will be announced upon completion. For quality standards, Safe Money Resource is committed to partnering only with trust companies with the best industry ratings. Should people need local, personalized retirement planning services, please visit: http://safemoney.com/local-advice/find-an-advisor.
"If you have any questions or requests, call us at 877.GROW.SAFE," Meyer said. "If you need expert guidance from one of our local independent advisors, we can help. Or if you need assistance in being pointed in the right direction, let us know. It would be our pleasure to aid you however we can!"