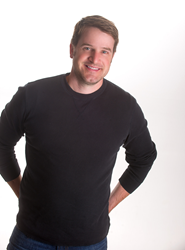 Zach energizes everyone around him and is the catalyst that turns ideas into action plans. -- Ryan Berkness, founder and CEO of PR Caffeine
BURNSVILLE, Minn. (PRWEB) August 31, 2015
To continue its strong growth trajectory and commitment to outstanding client service, digital marketing agency PR Caffeine has hired Zach Coulter as client account manager. PR Caffeine now has grown into a team of nearly 200 industry experts.
As a client account manager Coulter will use his talents in marketing, advertising, storytelling, improvisation and analytics for PR Caffeine and its clients. His career dedication to customer relationship management is the foundation supporting his role as a client account manager.
"I immediately knew I wanted Zach on my team because he is a brilliant and energetic can-do person full of vision and creativity," said Ryan Berkness, founder and CEO of PR Caffeine. "He energizes everyone around him and is the catalyst that turns ideas into action plans."
Since graduating from the University of Wisconsin-Madison, Coulter has maintained a variety of roles as a customer experience and social media manager at The Window Geeks, a stand-up comedian, an A-List writer for City Pages, the consumer visionary at Idea Greenhouse, and a sales coordinator and the customer service supervisor at Sojos Pet Food.
About PR Caffeine
Based in Burnsville, Minn., PR Caffeine is a digital marketing agency offering services of marketing, training classes, SEO, web design, social media and e-commerce. The company was founded in 2012 by Ryan Berkness and differentiates itself by providing 24-hour dashboard access, weekly reporting, top client support and affordable pricing. For more information visit prcaffeine.com.
# # #