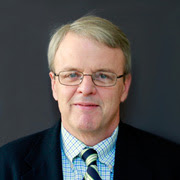 New York, NY (PRWEB) August 31, 2015
Kognito, a leader in immersive learning simulations that enable users to develop skills and assess their competencies in managing challenging conversations, announced today that Glenn Albright, Ph.D., the company's co-founder and director of research, will present at the Defense Centers of Excellence for Psychological Health and Traumatic Brain Injury (DCoE) Summit taking place September 9-11, 2015, at Defense Health Headquarters in Falls Church, VA.
Veterans and service members enter the classroom with valuable life and leadership experience; however, transitioning to student life represents unique challenges. At the DCoE Summit, Dr. Albright will deliver a presentation that examines the impact of a new and innovative virtual human training simulation where users role-play with emotionally responsive virtual student veterans to understand the unique value they bring to campus, the obstacles they face in the pursuit of a college degree, effective tactics for navigating challenging conversations with them, and best practices for connecting student veterans exhibiting signs of psychological distress with appropriate support services. Dr. Albright's session, "Virtual Role-Plays to Build Military Cultural Competency and Helping Behaviors in Faculty/Staff," will take place on Thursday, September 10th from 2:40 – 3:40 p.m. EDT.
About Kognito:
Founded in 2003, Kognito is a leader in designing immersive practice experiences that develop and assess the competencies of users in transforming challenging health conversations into opportunities to drive meaningful and sustainable changes in attitude, self-efficacy, and behavior. Kognito's award-winning online and mobile experiences use emotionally responsive virtual humans to simulate real-life conversations within a risk-free and adaptive environment that provide personalized feedback and in-depth analytics. Kognito uses a science-driven, research-proven approach and currently has more than 450 clients in education, government, and healthcare settings. The company has been recognized for its evidence-based programs, and is the only company with digital simulations listed in Substance Abuse and Mental Health Services Administration's (SAMHSA) and National-Registry of Evidence-Based Programs and Practices (NREPP). Learn more or access demos at http://www.kognito.com.