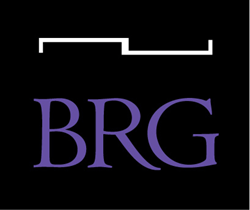 We at BRG share Fox's focus on operational excellence and client service and believe that the addition of Fox to the BRG platform creates a game-changing organization...
Dallas, Texas (PRWEB) September 02, 2015
BRG, an international Workplace Management Solutions firm, today announced their acquisition of Fox RPM Corp., a leading provider of Project Management and Relocation Management services throughout the Northeast and Mid-Atlantic regions with principal offices in downtown Boston (headquarters) and Washington, DC. Fox will merge into BRG's Workplace Management Services Division, which has more than doubled in size in the past three years as more major corporations and institutions have made strategic decisions to outsource workplace occupancy management services.
The combination of Fox and BRG furthers the strategic goal for both companies to become the largest independent provider in North America for space management, move management, asset management and project management services. Additionally, the union offers BRG a significant presence in the strategic Federal Government sector, benefiting from Fox's successful track record inside the DC beltway.
"We are confident that this combination is an excellent cultural fit for our employees, as well as an opportunity for Fox to build on 28 years of success and grow with a national and global brand," said Peter Stein, President of Fox. "Furthermore, we believe this marriage with BRG creates even more value for our clients by offering fresh ideas and additional solutions to address their everyday challenges."
Peter Stein, President, and Reed Stvan, Vice President at Fox will both join the BRG executive team. The integrated leadership team will continue to drive innovation within the combined BRG-Fox account base, building on the assets and heritage of both companies.
BRG's President and CEO Traci Doane commented, "BRG is excited about the acquisition of Fox. Fox has built a strong industry reputation and is recognized as a leader in project management and relocation management services. Fox's culture and long-standing client relationships will integrate seamlessly with BRG. We at BRG share Fox's focus on operational excellence and client service and believe that the addition of Fox to the BRG platform creates a game-changing organization - an unquestioned leader in the delivery of space, move and construction project management services across North America."
Fox will operate in transition as "Fox, a BRG Company" until January 1, 2016 at which time the companies will unite fully under the BRG brand.
About BRG
BRG provides innovative Workplace Management Solutions. Specializing in advisory services, technology deployment and program & project management in support of corporate real estate and facilities management organizations, BRG helps clients align people, processes and technology with their overarching business strategy. BRG achieves this through three complementary service lines:

BRG's Workplace Management Consulting team provides strategic advisory services to organizations with ambitions to optimize and align their real estate portfolio, technology, processes, data governance and performance management methods.
BRG's Workplace Technology Solutions group deploys IWMS and related technologies that enable the client business strategy with leading software solutions.
Finally, BRG's Workplace Management Services team executes projects and provides program management overlays for workplace, space, occupancy, MAC, CAD/CAFM, projects and asset management functions.
Since formation in 1986, BRG has helped clients identify business strategies and implement solutions. BRG is headquartered in Dallas, Texas with employees in over 35 cities around the world.
About Fox
Founded in 1988, Fox is a leading Project Management and Relocation Management company with offices in Boston (headquarters) and Washington, DC. Fox's team of almost 100 professionals serves their clients within corporate, institutional and government sectors by providing successful transitions in times of change. As the owner's representative, Fox plans, coordinates and manages each of their projects to avoid disruption, distraction and risk.
In practice, Fox performs the following services:
Owner's Project Management
Relocation Management
Furniture Management
Software Solutions
For more information, you can visit http://www.brg.com Copyright ©