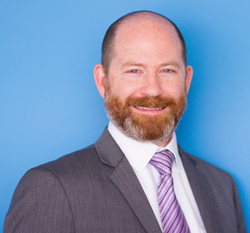 The next phase of Alcidion is going to be an exciting one as we build on our foundations to deliver enhanced decision support systems to a global market
Adelaide, SA (PRWEB) August 29, 2015
Alcidion Corporation, a leading health informatics company based in Adelaide has appointed Sean Walker as Software Development Manager.
Sean brings an immense amount of knowledge to Alcidion with over 20 years' experience in the IT industry alone and 10 years in the Health Informatics industry specifically. His career spans across a number of different companies around the globe which includes both consultancy roles and in-house software development positions.
Armed with solid experience in software architecture, implementation methodologies, and software development, Sean undertook and systems architecture role for Mr. Gates firm, Corbis Corporation, where he worked with a high performing team to deliver a serviced oriented architecture which supported a transformational eBusiness Solution for the business.
Sean's role with Alcidion has three key areas of responsibility; people leadership, technical leadership and lean-agile leadership. Sean will ensure that the Alcidion software is developed according to product specification and/or product scope.
"As a Health Informatician, the current and potential power of the Alcidion platform is very exciting. The Alcidion suite of products are enabling health care facilities to operate more efficiently, and assisting clinicians to filter through the current data overload, and to see the information that is critical to providing effective patient treatment" said Mr Walker.
"We know in Western Health Care that one of the great challenges we face is the rising cost of delivering high quality care, and we at Alcidion, through the effective delivery of information to the right people, can directly impact this issue. The next phase of Alcidion is going to be an exciting one as we build on our foundations to deliver enhanced decision support systems to a global market," Walker added.
"Alcidion is delighted to announce the senior appointment of Sean Walker to a leadership role in the development of Alcidion's advanced health informatics products" said Ray Blight, Chief Executive and co-founder of Alcidion.
"Sean's early training in health science and his subsequent health informatics systems experience in North America was an excellent foundation for his transition to further career development here in Australia. His diverse Australian experience across multiple technologies and platforms, including mobile platforms, makes him uniquely qualified to significantly contribute to Alcidion's forward product plans" added Mr Blight.
### ENDS ###
For further information, please contact:
Nathan Buzza, Executive Vice President tel: 08 8208 4600
Alcidion Corporation
Nathan.buzza(at)alcidion(dot)com
Ray Blight, Chief Executive Officer tel: 08 8208 4600
Alcidion Corporation
ray.blight(at)alcidion(dot)com
Ashleigh Wilby, Marketing Manager tel: 08 8208 4620
Alcidion Corporation
ashleigh.wilby(at)alcidion(dot)com
About Alcidion
Alcidion Corporation is an innovative health informatics company that specializes in clinical products that improve productivity, safety and efficiency. Alcidion's solutions target key problems for Emergency Rooms, Inpatient Services and Outpatient Departments and are built upon a next generation health informatics platform, which incorporates an intelligent EMR, Clinical Decision Support Engine, Data Integration Capability, Smartforms, Terminology Support and Standards Based Web Services.
Alcidion's focus is on delivering solutions that enable high performance healthcare and which assist clinicians by minimising key clinical risks, tracking patient progress through journeys and improving quality and safety of patient care.
http://www.alcidion.com
© Alcidion Corporation 2015. Alcidion and Miya are registered trademarks. All other brands and product names and trademarks are the registered property of their respective companies.