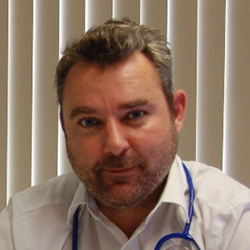 It is always worth mentioning any foreign travel to your doctor if you are ill as this could help to diagnose and therefore arrange earlier treatment.
London (PRWEB UK) 28 August 2015
London-based private GP and healthcare company The Smart Clinics is reminding people to be alert to holiday-related health issues even after they've returned from vacation and to seek medical attention where there is any concern about severe or ongoing symptoms.
The Smart Clinics' founder and Director, Dr David Smart MB ChB explains:
"Despite the best preparations and precautions, many Brits do suffer from short term common holiday-related complaints with issues such as sunburn, dehydration, insect bites or diarrhoea. Fortunately, for most people, with a combination of sensibly 'taking it easy' and the aid of over the counter remedies, these sorts of conditions should pass. However, if there are ongoing symptoms or concerns after returning home from travel, then it is always advisable to see a doctor."
Holidays can be all too quickly forgotten as we return to busy work and home lives, but The Smart Clinics is advising patients to be mindful of their holidays for the longer term too, as more serious issues relating to holiday can take a long time to surface.
Dr Smart continues:
"The rise in skin cancer in the UK has been linked to the increase in package holidays in the 60's and 70's. Figures from Cancer Research UK show that men aged 65 and over are 10 times more likely to be diagnosed with malignant melanoma than their parents' generation due to greater sun exposure. Our generation is more aware of the dangers of the sun, but as these figures show, the damage can take years to surface. We advise everybody to take the opportunity to check their skin for any suspicious or worrying moles and to see a doctor if there is any concern. Most will be harmless, but for those requiring attention, earlier diagnosis and treatment gives far better outcomes."
"Similarly any sexually transmitted diseases that may have been contracted on holiday can take a while to surface. If there are any concerns, seek an appointment with your GP, or at a sexual health clinic. It is important to take early action in order to avoid spreading any viruses or problems."
"If you have travelled to an area requiring anti-malarial medication, remember to keep taking it for the full duration of the course to ensure that you're protected as well as possible. This means continuing medication for anything from one to four weeks after travel."
"For anybody who has visited more exotic destinations like Africa, Asia or South America, we advise patients to bear in mind that any mysterious symptoms or ongoing health concerns over the following months could be related to travel. For example, it can take up to a year for malarial symptoms to appear and medication does not give 100% protection. It is always worth mentioning any foreign travel to your doctor if you are ill as this could help to diagnose and therefore arrange earlier treatment."
The Smart Clinics has an extensive team of Private GPs based at two conveniently located clinics in Brompton Cross and Wandsworth. Where required, they can refer patients to a team of healthcare professionals who can help patients to enjoy a healthy lifestyle.
The Smart Clinics is best known for its unique membership based private GP service with access to a friendly team of experienced doctors, which entitles individuals, families and corporate members to unlimited GP access for a monthly fee. Non-members are also welcome to access The Smart Clinics' GPs and healthcare professionals on a 'pay as you go' basis.
The Smart Clinics was founded in 2013 by Dr David Smart MB ChB and is an independent and doctor-managed company with a genuine commitment to quality healthcare at the heart of the business.