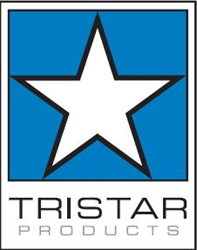 Fairfield, NJ (PRWEB) August 28, 2015
The action was filed in the United States District Court for Delaware. A copy of the complaint with attachments is available at http://www.flexablehoselawsuit.com
The complaint seeks an injunction to stop sales of Pocket Hoses and damages. The plaintiffs estimate in the complaint that Telebrands' Pocket Hose sales have exceeded $650 million and that plaintiffs have lost profits from such sales in the range of $100 million.
The complaint asserts that the use, marketing, and sales of Telebrands' Pocket Hose retractable consumer hoses, including the Pocket Hose, Pocket Hose Ultra, Pocket Hose Dura-Rib, and Pocket Hose Top Brass models, violate the method patent claims of U.S. Patent No. 7,549,448.
Ragner Technology Corporation is the patent owner and Tristar Products, Inc. is the exclusive licensee of the '448 patent for consumer hoses.
Tristar Products markets and sells the competing consumer retractable FLEXABLE HOSE through retail stores and in direct response to advertising.
Ragner Technology is the leading company in the research and development of retractable hose technology. See:
http://flaglerlive.com/9296/mh-operations-flagler-county-airport-hoses/.
Case No. 15-741 in United States District Court for the District of Delaware
Tristar Products, Inc. is the recognized pioneer of taking innovative ideas and creating #1 brands worldwide. With well established brands including Genie Bra, Perfecter Beauty Products proven international and domestic distribution channels, media power in over 100 countries and quality manufacturing that attracts celebrity endorsements, Tristar Products Inc. has exceeded over a billion dollars in sales. Tristar Products, Inc. is an Inc. 5000 company.