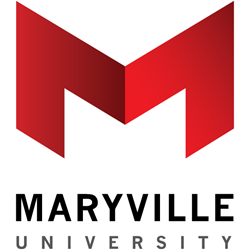 St. Louis, MO (PRWEB) August 28, 2015
Overall student population is projected to reach an all-time high of 6,450, up 8 percent from last fall, and the rate of first- to second-year students returning to campus is also expected to set a milestone at 88 percent.
"Officially this fall, Maryville University will have doubled its enrollment since 2007," said President Mark Lombardi, PhD. "Our growth and our national reputation mean that St. Louis has another great university of which to be proud."
As universities across the nation continue to struggle, Maryville University marks its 11th consecutive year of increased enrollment.
"With a projected 8 percent enrollment increase, Maryville is providing strong leadership in higher education," said Jeffery D. Miller, vice president for enrollment. "At the same time, we're gaining national recognition as a best value for return on investment."
Record Enrollment Projections
Enrollment highlights for Maryville's 2015-2016 academic year:

A projected undergraduate traditional student enrollment of 2,100 students—a 2 percent increase, and the largest in Maryville's history;
First-year class is projected to total 420 students, representing 20 states and 13 countries;
Graduate, on-ground enrollment is expected to increase to 2,863 students, a 4 percent rise;
Anticipated online enrollment growth is 20 percent.
Also, the number of first-year students choosing to live on campus climbed significantly from 66 percent last year to 72 percent this fall. To meet increasing demand, Maryville's third residence hall is currently under construction and will open in Fall 2016.
Additional strategic growth initiatives include expanded academic and professional programs, such as cybersecurity, financial services and healthcare practice management; Digital World—a technology-forward program in which Maryville provides iPads to all first-year, traditional students and supports an active learning culture through a significant investment in digital tools and resources; and aggressive student recruitment across the nation.
Retention Rate Climbs
Along with increased enrollment, Maryville's significant growth in vital areas, its national recognition for academic return on investment, and a high level of student satisfaction are supported by a projected 88 percent retention rate, which indicates a record number of first-year students returning for their sophomore year.
"We attribute our high retention rate to being laser-focused on student satisfaction," said Jennifer McCluskey, PhD, vice president for student success. "We develop and implement retention initiatives based on significant data about who stays and who goes, and we assess student satisfaction on more than 60 aspects of academic and campus life."
To ease the transition into college life, Maryville also strives to connect new students with faculty and exciting courses in their chosen discipline, and creates ways for students to engage and develop a sense of belonging on campus, McCluskey said.
"We intentionally bridge the gap and create meaningful academic and social opportunities for students while they're here—and our efforts begin even well before first-year students arrive on campus," McCluskey said. "Some schools focus on the students at risk of failing. We certainly do this, but we also celebrate academic success of those who are doing well. We work hard every day to affirm a student's decision to attend Maryville University."
About Maryville University
Founded in 1872, Maryville University is a comprehensive, nationally ranked private institution with a new enrollment estimate of 6,450 students. Maryville offers more than 70 degrees at the undergraduate, master's and doctoral levels to students from 50 states and 32 countries.
Media Contact:
Marcia Sullivan
Vice President, Integrated Marketing & Communications
Maryville University
341.529.9340
Marcia(dot)Sullivan(at)Maryville(dot)edu