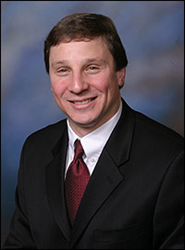 High heels put pressure on the nerves and cause burning and pain, especially with long-term wear
Washington, DC (PRWEB) September 09, 2015
Foot and Ankle Specialists of the Mid-Atlantic, LLC podiatrist Howard Osterman, DPM (Silver Spring/Fenton, DC-I Street, and Chevy Chase/Barlow Divisions), was recently featured in an NBC News segment on the pain and discomfort caused by wearing high heels. Dr. Osterman said heels "put pressure on the nerves and cause burning and pain, especially with long-term wear." The segment discussed a new shoe designer focused on creating more foot-friendly heels in hopes of easing the pain. To watch the entire segment, please click here.
Dr. Howard Osterman is board-certified by the American Board of Foot and Ankle Surgery (ABFAS) in foot surgery. He is also a Fellow at the American Academy of Podiatric Sports Medicine. He graduated from Washington and Jefferson College in Washington, PA with a degree in Biology. He then attended the Dr. William M. Scholl College of Podiatric Medicine, where he earned his Doctorate in Podiatric Medicine. After graduating from podiatry school, Dr. Osterman completed his two-year podiatric surgical residency at the Loretto Hospital Residency Program in Chicago, IL. He is a Diplomate of the American Board of Podiatric Surgery, member of the APMA, and past President and current Board Member of the District of Columbia Podiatric Medicine Association. You can also spot Dr. Osterman, Team Podiatrist for the Washington Wizards and Mystics, on the basketball court assisting professional athletes. Washingtonian Magazine recently recognized him as a Top Podiatrist and Sports Medicine Professional. He is also one of Yelp's top rated podiatric physicians and has received Special Recognition on Angie's List of preferred providers. He recently opened a new office in Chevy Chase in the Barlow Building, marking FASMA's 22nd location.
Foot and Ankle Specialists of the Mid-Atlantic (FASMA) is a diverse group of foot and ankle specialists, dedicated to providing advanced and comprehensive foot and ankle care to all patients in a warm and caring environment. FASMA doctors provide a full scope of surgical and non-surgical treatment options, emphasizing open communication and education. It is FASMA's aim to relieve every one of our patients of pain, and allow a return to a high level of function as quickly as possible. FASMA works with our patients' other doctors to ensure good health and continuity of care for each patient.
For more information on Dr. Osterman and Foot and Ankle Specialists of the Mid-Atlantic, LLC, visit our website at http://www.footandankle-usa.com.