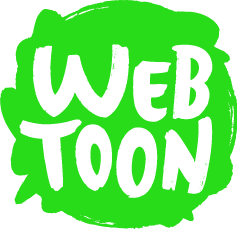 Los Angeles, CA (PRWEB) August 31, 2015
LINE Webtoon, the popular digital comic service pioneering the distribution and consumption of comics worldwide, is now the home for several chapters of Marc Silvestri's classic series Cyber Force. The top-selling title in the history of Silvestri's company Top Cow, the latest two trades of Cyber Force have been reformatted specifically for the LINE Webtoon platform for both old and prospective fans alike to enjoy. From today, fans are able to read Cyber force every Monday through Thursday on LINE Webtoon for free. This will allow for new readers to "binge-read" the previously released chapters of the famed comic on LINE Webtoon and catch up before the new chapters begin, also exclusively later this Fall.
"Cyber Force is without question one of the most popular comics from one of the best comic studios around, and we're happy to host the past two portions of the Cyber Force saga on LINE Webtoon," said JunKoo Kim, Founder and Head of LINE Webtoon. "We really think this sets a great stage for this Fall when our readers will be able to experience new Cyber Force chapters exclusively on the Webtoon platform for free!"
Makers of hit comics such as The Darkness, Wanted, and Witchblade, Top Cow created Cyber Force as a tale of cybernetically enhanced freedom fighters. It became so popular that it was printed in 21 languages and still stands as one of the highest selling independent comics in history.
"We see this partnership with LINE Webtoon as a way to please our audience of devoted Cyber Force fans as well as bring in new ones on this new experience which is revolutionizing the way we read comics," said Marc Silvestri. "We've already been deeply involved in developing the next Cyber Force storyline for the LINE Webtoon, and the results are going to truly blow our fans away."
Additionally, LINE Webtoon and Top Cow are developing Cyber Force as a multi-platform experience for fans who keep up with the rest of the Top Cow universe. The title Aphrodite IX, written by Top Cow president Matt Hawkins, will be deeply tied to the events of Cyber Force on LINE Webtoon, driving fans from the print editions of Aphrodite IX to the weekly chapters on LINE Webtoon and back.
"Cyber Force continues to be Top Cow's best known series around the world," says writer of Cyber Force and Top Cow President Matt Hawkins. "Putting the recent two volumes online free for readers will allow them to catch up on the backstory before the original story launches."
Already a huge success for more than 10 years in Korea, LINE Webtoon launched in the U.S. in 2014, and is rapidly expanding with the onboarding of new artists, partners, expansion of ways to interact with the content, and much more.
Fans are able to read Cyber Force by visiting LINE Webtoon now. To download the official LINE Webtoon app, visit the Apple App Store and Google Play.
About LINE Webtoon:
LINE Webtoon is a popular digital comic service available on smartphones, tablets and web browsers, launched by NAVER, Korea's top search portal. Pioneering distribution and consumption of digital comics worldwide, LINE Webtoon is taking the comic experience to the next level by providing readers with daily curated content from around the globe, and giving creators an intuitive platform designed to help them easily publish and publicize their own original content.
http://www.webtoons.com
ABOUT NAVER:
NAVER Corporation is Korea's premier Internet company, operating the nation's top search portal 'NAVER.' NAVER was launched in June 1999 and has since stood at the forefront of the growth of Korea's search service. NAVER has introduced many innovative search services over the years, such as 'Comprehensive Search,' 'Knowledge iN,' and 'Real-time Rising Keyword.' In addition, since releasing the 'NAVER' application, NAVER has launched applications for a wide variety of services. NAVER offers innovative mobile services for the global market, including the mobile messenger LINE through LINE Corporation, NAVER's subsidiary. NAVER launched the Webtoon service in June 2004 in Korea and has pioneered distribution and consumption of webtoons, also known as digital comics. The service receives more than 6 million hits per day from unique visitors and has accumulated more than 30 billion chapters of comics read. NAVER launched the LINE Webtoon service worldwide on July 2, 2014.
http://www.navercorp.com/en
About Top Cow Productions:
Top Cow Productions, Inc. (http://www.topcow.com), a Los Angeles-based entertainment company, was founded in December of 1992 by artist Marc Silvestri, who also co-founded Image Comics earlier that same year. Top Cow currently publishes its line of comic books in 21 languages in over 55 different countries.