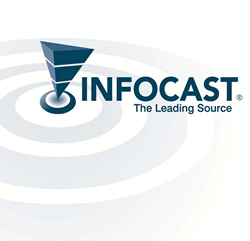 Woodland Hill, CA (PRWEB) September 01, 2015
Infocast is pleased to announce the upcoming Commercial & Govt. Microgrids Summit scheduled for October 20 – October 22, 2015 in San Diego, CA. The summit, now in its 7th edition, will focus on the projected market growth and funding opportunities in energy security and grid resiliency.
The market for microgrids is booming to a projected growth of $26 billion/5.9 gigawatts annually by 2020. The California Energy Commission recently awarded $26.5M in grants for Microgrid Projects and even greater opportunities are in store in Governor Brown's 2030 50% renewables plan. In New York, NYSERDA's NY REV's $5 billion Clean Energy Fund will advance the state's move toward more distributed energy and Microgrids will play a key role in the plan. The Department of Energy has partnered with a number of states such as Connecticut, Maryland, Massachusetts, New Hampshire, New Jersey, New York, and Vermont on microgrid projects for greater resiliency. And the DoD is still leading the charge, with a network of microgrids being established at over 40 military bases.
Infocast's Commercial & Govt. Microgrids Summit will bring together commercial, utility, government and military decision makers to outline their microgrid wants, needs, and opportunities in deploying microgrids. Attendees will have the opportunity to connect with commercial end-users, utilities, and leading renewable energy and microgrid developers from organizations including: Black & Veatch, Bostonia Partner, Constellation Energy, Eaton, EDF Renewables, Marine Corps Installations West, Morgan Stanley, NETL, NTC & Fort Irwin, NRG Energy, Port of Long Beach, RES Distributed, San Diego County Regional Airport, SDG&E, Southern California Edison, SunPower, Sunverge, Tucson Electric Power Co., UCLA, UCSD, University of New Mexico, U.S. DOE, U.S. Navy, and more!
The summit is sponsored by S&C Electric, Schneider Electric, Ballard Spahr LLP, PwC, and G4 Synergetics, is supported by ACORE and WADE.
For more information, to register, or sponsor the event, please visit the event website: infocastinc.com/microgrids or call 818-888-4444.
About Infocast
For over 25 years, Infocast has produced the highest quality events, tailored to the needs of the industries we serve. We intensively research the marketplace, pulling from an extensive network of experts to give you the information and connections to succeed.