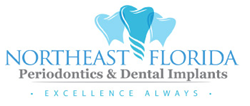 Jacksonville, FL (PRWEB) August 30, 2015
Dr. Roger D. Robinson is proud to announce he now offers minimally invasive treatment options through laser technology, at his Jacksonville, FL periodontal practice located in Mandarin. With the BIOLASE WaterLase® iPlus Dr. Robinson provides treatment for post-orthodontic laser gingivectomies, soft tissue contouring for prosthetic esthetics, and treats peri-implantitis around dental implants. Peri-implantitis is characterized by the deterioration of gums and supporting bone around an infected implant. Traditionally, there was little that could be done other than remove the ailing implant, but with the WaterLase® iPlus with REPaiR technology, Dr. Robinson can remove diseased tissue, decontaminate the implant surface and promote healing for a healthy periodontal environment.
Dental implants are some of the best tooth replacements available today. As with any technological advances in dentistry, sometimes there can be mishaps or setbacks. When a dental implant begins to fail, bacteria and diseased tissue accumulate around it, infecting the gum and bone, and sometimes causing harm to surrounding teeth. The BIOLASE WaterLase® iPlus addresses the problem, while giving the implant another opportunity to function properly. Most patients report feeling minimal discomfort and are able to return to their normal activities shortly after the procedure.
Laser technology is quickly becoming known for its speed, effectiveness and gentleness. It is also a very flexible treatment option that is utilized for a wide variety of services, including post-orthodontic gingivectomies, soft tissue procedures and periodontal disease treatment. It is estimated that nearly half of Americans suffer from some form of periodontal disease, many unaware of the latest advancements in minimally invasive treatment options. Traditional treatment methods included scalpels and sutures, but Dr. Robinson can effectively treat the disease using a more comfortable approach.
Those interested in learning more about laser technology and treatment options are encouraged to schedule a consultation with Dr. Robinson by calling (904) 687-2777 or can visit his website at http://www.dentalimplantsofjacksonville.com.
About the Practice
Northeast Florida Periodontics and Dental Implants is a periodontal practice offering personalized patient-focused care in Jacksonville, FL. Dr. Roger D. Robinson attended the University of Kentucky, College of Dentistry in Lexington, Kentucky. Upon graduation at the top of his dental school class, he received his Doctor of Dental Medicine degree. Dr. Robinson went on to complete his Masters' in Science and Certificate in Periodontology. Dr. Robinson has an in depth knowledge of regenerative surgical techniques which include hard and soft tissue grafting procedures for implant site development. Furthermore, Dr. Robinson is a Diplomate of the American Board of Periodontology. A Diplomate is a periodontist who has made significant achievements beyond the mandatory educational requirements of the specialty and who is certified by the American Board of Periodontology. To learn more about the services offered at Northeast Florida Periodontics and Dental Implants please visit their website, http://www.dentalimplantsofjacksonville.com, or call (904) 687-2777.