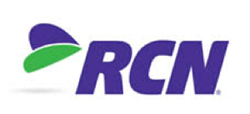 (PRWEB) September 01, 2015
NewsWatch announces today that RCN, was recently featured on its monthly Biz Report, which takes a look at small, medium and large businesses that are making an impact in their industry. Andrew Tropeano, the host of NewsWatch and business expert, conducted the business review and shared with viewers how RCN consistently provides super-fast Internet speeds, smooth video streaming and HD-quality TV services at affordable prices. RCN is an industry-leading provider of high-speed Internet, digital TV and phone services throughout the Northeast.
As children head back to school, access to reliable, high speed Internet becomes even more important to support homework activities that may include everything from online research to watching streaming videos. RCN's wide variety of all digital cable TV plans also provide students with high-quality programming on over hundreds of channels that provide additional education and entertainment opportunities.
RCN recently gained praise from PC Magazine, where the company ranked #1 in overall satisfaction and highest satisfaction for pricing amongst all cable broadband ISPs. RCN has also been recognized by Netflix for fast Internet connections and is YouTube HD Verified. These accolades are due to the fact that RCN offers super-fast Internet speeds up to 110Mbps over their fiber-rich network that gives users smooth video streaming, as well as HD-quality TV service.
RCN is affordable as well, consistently coming in at least $15-$30 under big name providers like Verizon FiOS and Comcast. Parents and students interested in finding out if RCN is available in their area can visit their brand-new, mobile-friendly website at http://www.rcn.com.
# # #
About NewsWatch
NewsWatch is a weekly 30-minute consumer oriented television show that airs on the Discovery Channel and ION Network. NewsWatch regularly features top technology products and services, mobile applications for iOS, Android, and Windows devices, unique and beautiful travel destinations around the world, health and medical tips, and entertainment interviews on the show. NewsWatch airs on the Discovery Channel at 7:00 – 7:30 AM ET/PT.
NewsWatch is located in the greater Washington, DC area and has been on air for over 25 years. For more information or to watch the most recent episode, visit http://newswatchtv.com/biz-report.html.
About RCN Telecom Services, LLC
RCN Telecom Services, LLC (http://www.rcn.com and http://www.rcn.com/business) provides industry-leading high-speed Internet, all-digital TV and phone services for residential, small/medium and Enterprise business customers. PC Magazine's Readers' Choice Award named RCN one of the winners for best ISPs in 2013 and 2015 – RCN was rated highest in overall satisfaction. RCN is YouTube HD Verified, earning the company the highest-ranking Google offers. RCN is also a Netflix Open Connect partner, placing in the top 10 rankings in the markets RCN serves on the Netflix USA ISP Speed Index. RCN's affordably priced advanced digital services are delivered through our proprietary, state-of-the-art fiber-rich network and supported by 100% U.S.-based customer service. RCN's primary service areas include Boston, Chicago, Lehigh Valley (PA), New York City, Philadelphia and Washington, D.C.
RCN Media Contact:
Jaymie Scotto & Associates for RCN
866-695-3629 ext. 13
jsa_rcn(at)jaymiescotto(dot)com