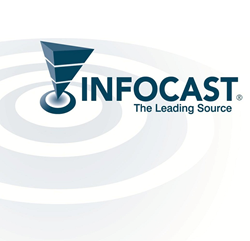 Woodland Hills, CA (PRWEB) September 02, 2015
Infocast's Renewable Energy Strategies for Commercial & Industrial End-Users will make its debut on October 19 – October 20, 2015 in San Diego, CA at the Rancho Bernardo Inn. This first time event will provide a platform for renewable energy developers and stakeholders to share key strategies on meeting renewable and sustainability goals.
Corporations today are facing a number of energy challenges and pressures from customers, the market, regulations, and shareholders. Buying power the traditional way is becoming a more expensive endeavor and companies who continue to buy the traditional way will only face rising prices.
Thanks to decreasing renewable energy technology costs and federal, state, and local incentives available for renewable energy and greenhouse gas emissions reductions investments, renewable energy prices are now competitive in a number of states. The time is right for commercial and industrial companies to begin executing effective renewable energy strategies and design an energy system to fit their needs and increase energy independence.
Attend Infocast's Renewable Energy Strategies for Commercial & Industrial End-Users to hear the wants and technical needs of customers looking to invest in renewable energy projects. The event will bring together early adopting corporate end-users, leading renewable developers, financiers, corporations and organizations such as Google, JLL, MHM Resorts, Prologis, Renewable Choice Energy, 3Degrees Inc., Acore, Altenex LLC, Apex Clean Energy, Inc. Birch Tree Capital, Carreden Group, Inc., CBRE, General Motors, Greenpeace International, Iberdola Renewables, LLC, Law Offices of Jeremy D. Weinstein, P.C., PWC, Rocky Mountain Institute, Sierra Nevada Brewing Co., Starwood Energy, Wilson Sonsini Goodrich & Rosati, and more!
The event will be sponsored by PWC and G4 Synergetics Corporation with supporting organization, Acore.
For more information, to register, or sign up as a sponsor, please visit the event website:infocastinc.com/renewable-strategies or call 818-888-4444.
About Infocast
For over 25 years, Infocast has produced the highest quality events, tailored to the needs of the industries we serve. We intensively research the marketplace, pulling from an extensive network of experts to give you the information and connections to succeed.