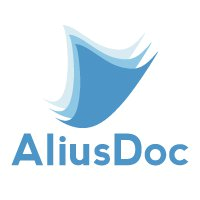 The solution allows medical A/R specialists to focus on more value-added revenue maximization by freeing them up from timely and arduous sorting and data entry
Waltham, MA (PRWEB) September 02, 2015
Care Providers and their medical billing service companies often get swamped with a large stream of mixed documents that include EOBs, payments, and payment related documents. AD-EOB A/R helps them sort, index and route the various documents, while extracting the data needed to reconcile their billing, with one efficient process and interface," stated Rich Caproni, AliusDoc's Director of Business Development. "One key benefit is quicker overall turnaround, which improves their net collection rates."
"The solution allows medical A/R specialists to focus on more value-added revenue maximization by freeing them up from timely and arduous sorting and data entry," notes Fatali Karimi, CEO of AliusDoc. "With AD-EOB A/R, the data is extremely accurate and the time and labor involved with processing and reconciling EOB data is reduced several times."
AD-EOB A/R easily integrates with any workflow, medical billing system, or content management software. "The solution uses data from clients' existing systems to find and auto-validate the majority of information, allowing A/R specialists can skip this data. This eliminates mistakes or typos, and leaves A/R Specialists to address only those areas where there are discrepancies," explains Paul Traite, AliusDoc's CTO. "This allows medical billing specialists to focus on maximizing revenue, without the burden of finding and correcting data errors."
Additional savings come during secondary billing. AD-EOB A/R provides stand-alone images of each patient's EOB information, which can be immediately attached to secondary claims. This eliminates the time and cost to manually search for the information in a bulk EOB and eliminates the need to print/photo-copy and manually redact other patients' information.
AD-EOB A/R is one of AliusDoc's most dynamic products built on its cutting-edge AD-SCI data capture platform. Clients use additional AliusDoc solutions that sit on the same platform to handle other documents such as demographics and registration. This allows our clients to handle all their data capture and documents streams in a single workflow, seamlessly and without interruption.
About AliusDoc LLC
AliusDoc provides document imaging solutions, data capture and I/OCR technologies. AliusDoc possesses extensive knowledge of forms processing applications within the horizontal marketplace as well as specific vertical application expertise within the healthcare, financial, and government sectors. More information and detail product brochures can be found at http://www.aliusdoc.com.