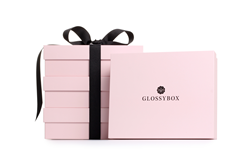 (PRWEB) September 01, 2015
Effective immediately, GLOSSYBOX is relying on up-and-coming New York-based CLY Communication to handle public relations and events also in North America. Since March 2015, GLOSSYBOX successfully cooperates with CLY in Germany. This makes the leading global supplier of beauty boxes one of CLY's first clients in the US. The agency had only recently expanded operations from its head office in Berlin to North America. Its owner and CEO, Raffaele Castelli, is personally promoting development of the New York branch.
"Working out of our New York office, we will be offering our expertise in the areas of public relations, events and celebrity relations to the US market," explains CLY owner and CEO Raffaele Castelli. "We are delighted to be able to broaden the cooperation with GLOSSYBOX and to introduce the success story of this beauty company to the US."
GLOSSYBOX is the leading global supplier of monthly beauty boxes. With over eight million boxes already sold, the company has proven successful in ten countries. These include Germany, France and since 3 years the US. "We are pleased to be able to expand our cooperation with CLY to North America. The agency quickly understood our model and promptly achieved outstanding results. Like GLOSSYBOX, CLY is known for flat hierarchies, a pragmatic and innovative approach and vast expertise in the beauty market," states Charles von Abercron, founder and CEO of GLOSSYBOX.
CLY Communication manages brands from the fields of fashion, lifestyle, luxury products and consumer electronics, handling events, PR and celebrity relations. Its clients include the Spanish fashion brand Desigual, Unilever, Omega, Escada Eyewear as well as Photowall and the Condé Nast media company.