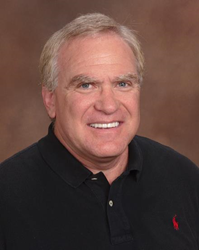 "My care philosophy fits well with WorkCare's emphasis on prevention, careful assessment, early intervention, appropriate treatment guidance and return to function following an injury or illness."
Anaheim, Calif. (PRWEB) September 01, 2015
WorkCare, Inc., a national occupational health services company, announced today that Brent Nelson, D.O., has joined its medical management team as an Associate Medical Director.
WorkCare specializes in workforce health protection and management, serving companies of all sizes and types in the U.S. and abroad.
Dr. Nelson has a diverse background. He trained in sports medicine and is experienced in the management of work-related musculoskeletal disorders and chronic pain without the use of narcotic medications.
Before joining WorkCare, Dr. Nelson was instrumental in the growth of a clinic network offering workers' compensation and other urgent care and walk-in services. His competencies include protocol and algorithm development for cost-effective treatment, specialist referral panel recruiting and management, and electronic medical record systems.
"My care philosophy fits well with WorkCare's emphasis on prevention, careful assessment, early intervention, appropriate treatment guidance and return to function following an injury or illness," Dr. Nelson said. "I'm impressed by the quality of the work being performed on a daily basis by WorkCare's consulting physicians and appreciate the opportunity to be part of this dynamic group."
"Dr. Nelson is a wonderful addition to our team. His exceptional work ethic, injury management skills and assistance with one of our onsite clients in the mining industry have already shown him to be a significant contributor to our success," said Peter P. Greaney, M.D., founder, president and medical director of WorkCare.
"We are happy to be able to expand our Associate Medical Director outreach and regional representation with Dr. Nelson living in and licensed to practice in Arizona, where we anticipate continued business growth," added William E. Nixon, WorkCare's chief financial officer.
Dr. Nelson earned his Doctor of Osteopathy degree at Kirksville College of Osteopathic Medicine, Kirksville, MO. He trained at the Mayo Clinic. He is a board-certified family physician and a certified U.S. Department of Transportation Medical Examiner.
Dr. Nelson's work history includes medical director, the Industrial Athlete; area medical director and director of occupational medicine, NextCare Urgent Care, Phoenix; medical director/physician, Oasis (formerly Laveen Physical Medicine), Phoenix; medical director, Good Life Home Care of Arizona; and primary care physician with North Phoenix Medical Center.
Before becoming a physician, Dr. Nelson worked in industries including mining engineering, steel manufacturing and meat processing. He says this hands-on experience has proven to be invaluable in his occupational medicine practice.
Established in 1984, WorkCare's occupational physicians and allied professionals help employers manage all aspects of workforce health. WorkCare's integrated services include consulting physician/corporate medical director; onsite clinic operations; medical exams and regulatory compliance program management; 24/7 telephonic injury assistance and telehealth; TravelCare; and absence/leave monitoring. To learn more, call 800.455.6155 to reach our business development team, write to info(at)workcare(dot)com or visit http://www.workcare.com.
Media Contact:
Karen O'Hara, Director, Marketing & Communications
800-455-6155, ext. 2141; karen(dot)ohara(at)workcare(dot)com