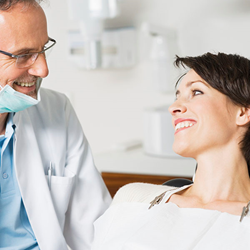 ZendyHealth empowers individuals to be directly involved in negotiating lower costs.
Los Angeles, ACA (PRWEB) August 31, 2015
There's big news for ZendyHealth, a Los Angeles-based startup company that's filling a growing niche in the digital healthcare industry.
Consumer driven health plans (CDHPs) are a growing phenomenon, and ZendyHealth has brought on two experts in the field: one in an advisory and strategic role to the company, and another to answer customers' questions directly.
John Young, CEO of Consumerdriven, LLC will be serving ZendyHealth as an Advisor and Business Development Resource with HSA Custodians and Private Exchange Stakeholders. John is a leading consultant in all things Consumer Driven, including Public and Private Exchange and Health Plan Strategies, HRA and HSA Plan Design and Pricing, Defined Contribution, and Transparency. He was a pioneer in the beginning of Consumer Driven Health and continues to be zealous in improving the consumerism customer experience through all stakeholders.
Todd Berkley, an HSA consultant who runs a resource for HSA advice, Askmrhsa.com, will be bringing his unique set of skills to ZendyHealth, contributing with a guest blog and answering customer's questions directly on the site's Q&A section. He is a leading practitioner in managing the business of Health Savings Accounts, and a consultant on HSA growth strategies.
Both John and Todd were instrumental in helping the healthcare industry preserve the HSAs growing impact during the recent health reform debate.
"We are pleased to have these affiliations," states Dr. Vish Banthia, Founder and Chief Medical Officer for ZendyHealth, "as it seems a natural pairing for us given the consumer-driven wave we are seeing in the health industry and the problems we are solving." The idea of CDHPs is to put decision-making and some level of power back in the hands of the consumer, and that's also the mission of ZendyHealth.
John Young on Zendy: "Even though benefit plan designs are increasingly full of financial incentives which drive more prudence in healthcare purchasing, people generally feel powerless about healthcare, dental and cosmetic pricing, as if it's all up to someone else. It all feels like it's done behind a curtain. ZendyHealth empowers individuals to be directly involved in negotiating lower costs. The vision of consumer driven health care has always been to help people influence and drive the healthcare marketplace, like they do everywhere else. Zendy is helping with this vision", says Young.
Berkley adds, "I am not surprised that many of ZendyHealth's clients also have Health Savings Accounts, since HSA accountholders are more actively engaged in finding the best cost and quality of care. I am happy to answer questions from ZendyHealth clients and provide them with a steady stream of relevant HSA information from AskMrHSA.com to help them make the most of the HSA experience."
With ZendyHealth, customers are able to get affordable health, dental, and cosmetic care. Consumers are empowered to make smarter financial decisions when it comes to their care as they can pick their own price that they can afford while the website's advanced algorithm finds the best possible provider from their extensive provider network. The site has proven advantageous for people who have no insurance and those patients with high deductible health insurance plans and plans with generally limited coverage. Many of the services offered thru the website are HSA eligible procedures including MRI and CT scans, Allergy Testing, Dental Implants, Teeth Cleaning, and more.