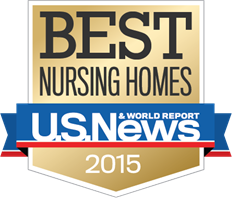 Get better as quickly as possible.
Orem, Utah (PRWEB) September 08, 2015
Orchard Park Post-Acute Rehab Center is a facility providing exemplary nursing services, social services, long-term and end-of-life care, and rehabilitation. This team of qualified professionals helps patients recover from surgery, injury, or serious illness. They understand the importance of creating a comfortable and nurturing atmosphere, whether their patients are there for short-term treatment or long-term care.
Using data from CMS, the federal agency that sets and enforces standards for nursing homes, U.S. News and World Report and BestNursingHomes.com both award Orchard Park Rehab with "Best Nursing Home" status. Facilities are rated in the areas of health inspections, nurse staffing, and measures of medical quality of care to determine their overall rating.
Over three million Americans use skilled nursing facilities every year. Individuals and their families are often overwhelmed when it comes to finding the best nursing home for their loved ones. U.S. News and World Report covers more than 15,000 nursing homes nationwide, and BestNursingHomes.com ranks only the five-star facilities.
"Some people think the most important thing is a 5-star facility with a gourmet menu," said former patient, Sharon Oram. "The top thing on my list was good physical therapy so I could get better as quickly as possible."
Orchard Park Post-Acute Center is a skilled facility located in Orem, Utah. Rated "five-stars" by Medicare and "best nursing home" by U.S. News and World Report, Orchard Park recently received the Daily Herald's "Best of Utah County 2014" award in both nursing home and rehabilitation facility categories. The mission of Orchard Park is to provide the highest quality care in a comfortable and loving environment. John L. Sorensen serves as the chairman of the board of directors.