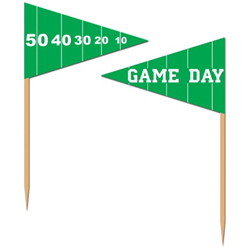 We know that the start of football season is a big deal for many people,
San Francisco, CA (PRWEB) August 31, 2015
Elfster.com, a leader in the gift-giving search marketplace, is proud to announce the addition of their 2015 Football Fan Gift Idea Guides to its robust catalog of gift guides. The publication of these guides coincides with the start of football season across the country. These guides allow users to browse and add to their wish list items from many of the top shopping sites on the web. In addition to general items that can be enjoyed by any football fan, such as tailgating supplies, Elfster has also added a shop by team feature to showcase football fan gift ideas for each NFL Team.
"We know that the start of football season is a big deal for many people," explained Peter Imburg, CEO of Elster.com. "Based on that, we were able to source gifts that allow people to celebrate not only the teams they support, but also the fun of football get-togethers with family and friends."
To learn more about Elfster's 2015 Football Fan Gift Idea Guides please visit http://www.elfster.com/wish/guide/231/football-fanatic/. There one can browse many innovative gift ideas for the football season and beyond. Additionally, Elfster has guides specifically tailored to each NFL team, which provide even more football fan gift ideas.
About Elfster.com
Elfster is the Web's top-rated online Secret Santa generator. Participants use the company's service to organize a holiday gift exchange of any type, learn Secret Santa rules or how to play, organize family, office, community or friends' gift exchanges and generally keep track of your holiday or Christmas gift exchange all conveniently online. Elfster makes it easy, free, and fun!
Elfster.com
http://www.elfster.com/