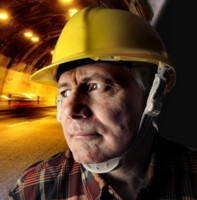 Concerning colorectal cancer, a significant excess of risk was observed...
Raleigh, NC (PRWEB) August 30, 2015
Scientists in France say asbestos exposure may put workers at higher risk for not only mesothelioma but also a range of digestive cancers. Surviving Mesothelioma has just posted an article on the new research. Click here to read it now.
Doctors at the University of Caen measured the cancer incidence among 2,024 French asbestos plant workers from 1978 to 2009. In addition to mesothelioma, the workers had significantly higher rates of colorectal cancer and elevated risk for liver and esophageal cancers.
"Concerning colorectal cancer, a significant excess of risk was observed for men with exposure duration above 25 years," writes author Dr. Mathilde Boulanger of the University of Caen.
Women in the study, which was published in Occupational and Environmental Medicine, had a particularly high rate of peritoneal mesothelioma, a type of mesothelioma that occurs in the lining of the abdomen.
"This study is just further evidence of the devastating effects of asbestos exposure," says Alex Strauss, Managing Editor of Surviving Mesothelioma. "Unfortunately, mesothelioma is not the only threat from this deadly toxin."
A detailed explanation of the new study and its findings can be found in the article Beyond Mesothelioma: Asbestos Linked to Digestive Cancers, available now on the mesothelioma website.
Boulanger, Mathilde, "Digestive cancers and occupational asbestos exposure: incidence study in a cohort of asbestos plant workers", August 24, 2015, Occupational and Environmental Medicine, Epub ahead of print, http://oem.bmj.com/content/early/2015/08/24/oemed-2015-102871.short?rss=1
For nearly ten years, Surviving Mesothelioma has brought readers the most important and ground-breaking news on the causes, diagnosis and treatment of mesothelioma. All Surviving Mesothelioma news is gathered and reported directly from the peer-reviewed medical literature. Written for patients and their loved ones, Surviving Mesothelioma news helps families make more informed decisions.