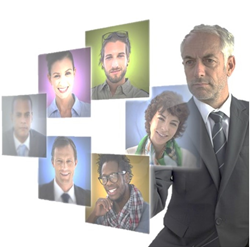 "CBSV changes the way we do background screening by identifying fraudulent activity / identity theft at the very beginning of our investigation." Jodie Saremi
Northglenn, Colorado (PRWEB) September 17, 2015
NationSearch is always on the look-out for ways to improve client services. The newest addition is the Consent-Based SSN Verification (CBSV): "The purpose of this search is to prevent fraud and the misuse of false social security numbers. Since the resource is available, why not find out if an applicant is legitimate before investing precious time and resources?" (Jodie Saremi, President of NationSearch Background Screening).
The CBSV system allows NationSearch, on behalf of clients, to verify if the name and SSN obtained from an applicant matches the data in the Social Security Administration's (SSA) records. This search is used to prevent theft and the fraudulent use of social security numbers, and should be completed in conjunction with the SSN/Address Trace to ensure maximum diligence.
What does the CBSV do that the SSN/Address Trace by itself cannot?

Significantly reduces ID theft and social security fraud
Matches name, SSN, DOB, and Death Index
Simple and fast web-based system
Direct access to SSA Master File
The CBSV should be the first search performed, as it serves to strengthen background reporting by augmenting the current SSN/address trace verification, and allows employers to obtain a fully comprehensive SSN based screening result. In the event a "no-match" does occur, there is no need to continue with the background screen or the hiring process. This is time and money saved!
NationSearch is a woman-owned business offering nationwide background screening services for nearly 30 years. Specializing in background screening for employers, NationSearch works with leading experts to provide the most up-to-date, accurate, cost-effective, and timely reporting in the industry.