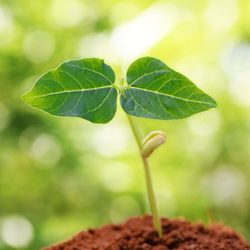 Life changing events - such as death of a loved one, life threatening illness, natural disaster, divorce, or financial loss - can result in both physical and emotional needs for support and survival skills to remain resilient.
Philadelphia, PA (PRWEB) September 01, 2015
Mental health professionals are frequently called upon to help clients find their way through the chaos and often-severe symptoms that occur in the aftermath of trauma and loss. More than ever, psychologists, social workers, counselors and allied health care providers need practical, natural, resourceful solutions to help clients navigate through this demanding territory.
HealthForumOnline (HFO), a nationally-approved provider of online continuing education (CE) for mental health providers is pleased to announce a collaboration with Grief Information Education and Recovery Services (GIERS), a non-profit organization assisting individuals, families and organizations recover from a range of losses, to offer APA-approved continuing education credits for the upcoming October 9, 2015 conference, Bounce Back: The Power of Resilience.
When a life changing event, such as death of a loved one, life-threatening illness, natural disaster, divorce, financial loss, or a car accident occurs, it can cause physical and emotional upheaval and leave one in great need of survival tools and support. Bounce Back: The Power of Resilience Conference was conceived as an enlightening full-day conference to educate, empower, and enrich healthcare and allied professionals who serve those recovering from trauma and loss. Experts in the field will provide health professionals with practical and resourceful solutions to promote resilience in the face of trauma, enabling clients to survive and even thrive as they recover from serious life challenges.
After participating in this conference, participants will understand the mechanisms by which personal traits and relationships impact resilience and well-being in response to coping with stress/trauma. They will be better prepared to identify the experience of grief across the developmental stages of life and distinguish between normal and complicated grief reactions. The construct of stress and its potential negative consequence on an individual's health and wellness will be discussed using a framework from the field of positive psychology. Lastly, theory- and evidenced-based mind and body interventions will be presented for personal and clinical applications regarding manage stress.
For more information about conference costs and registration visit GIERS.
HealthForumOnline's online CE resource library has 20+ categories of topics related to health psychology and behavioral medicine (i.e., ethics, cancer adaptation, women's health, cultural diversity, eating disorders, reproduction/sexuality, aging/gerontology, pediatric behavioral medicine, assessment, chemical dependency, chronic/acute illness, clinical intervention, group therapy, infectious disease, long-term care, neuropsychology, pain management, spirituality, LGBT issues). Psychologists, social workers, counselors, and other allied health professionals can now choose from over 100 courses available online or as downloadable, transportable PDFs. Health professionals can log on and complete CE courses at their own pace, on their own schedule anywhere they have Internet access – even generate their own CE certificate. And with free ongoing access to course updates, these CEs are very cost-effective.
###