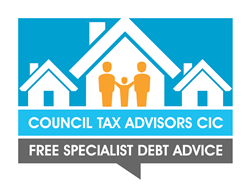 "Millions in debt let their Council helplessly take action against them. We want to remind them that alternatives are available," explains Chris Richards of Council Tax Advisors CIC
UNITED KINGDOM (PRWEB UK) 1 September 2015
During the past couple of months, the UK's media coverage has been awash with news that Local Authorities have increased their bailiff usage by 16% in just two years – often calling debt recovery agencies in before considering more common-sense ways to recover Council Tax arrears, benefit overpayments and a myriad of other debts they are owed.
At the same time, Council Tax Advisors CIC is helping thousands avoid ever needing to come face-to-face with bailiffs, through their free and comprehensive debt advice, mediation services and ability to help debtors set up manageable repayment plans with their Local Council. Today they have a message for the people of Britain – pick up the phone, call them, and discover how easy it is to not become part of the bailiff statistics.
"Millions in debt let their Council helplessly take action against them. We want to remind them that alternatives are available," explains Chris Richards of Council Tax Advisors CIC. "We're the only service in the country to offer completely free advice and mediation services, assisting hundreds a day with all manner of Council debts such as tax, business rates, housing benefit overpayment and other sundry debts. Our services take the form of everything from on-demand advice phone calls to a full suite of mediation services that can result in sensible repayment plans for debtors, and a "pause" button pressed on pending bailiff action."
Continuing, "We have a full in-house team of experts that deal with people on all levels of the vulnerability scale – and we don't charge anyone a penny – including the Local Authorities we have partnered with. We also have strong established relationships with major players in the Debt Enforcement Agency sector, which often allows us to replace aggressive action with manageable repayments. Councils ultimately get paid quicker, and debtors have a huge stress lifted off their shoulders."
As mentioned, Council Tax Advisors CIC make all of their services available to be free at the point of need. For more information or get advice today, visit: http://www.counciltaxadvisors.co.uk.
About CTACIC:
Council Tax Advisors (CTACIC) is a highly experienced, knowledgeable and professional organisation dedicated to helping you resolve your Council Tax or Business Rates Bailiff issues. We have helped 1000's of people set up affordable payment plans with their Council after having been visited by Bailiffs such as Equita, Rossendales and Ross & Roberts to name a few.
Our mission is to remove the use of Bailiffs and heavy-handed action for those facing Council Tax and Business Rates arrears and offer an effective alternative solution. CTACIC offers FREE advice and makes no charges whatsoever for the services it offers.