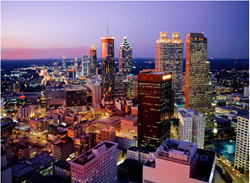 Atlanta, Georgia (PRWEB) August 31, 2015
PartnerTech hosted prospective businesses in partnership with the Eco Commerce Exchange and Organization Supporting Business Owners and provided a tour of their North American facility following the S.M.A.R.T Community Summit. PartnerTech Inc., located in Atlanta, Georgia, represents the success possible to international companies expanding business in the U.S.
The PartnerTech Inc. North American facility in Atlanta provides unique capabilities to their clients that speed time to market through specialized resources that provide flexibility, scalability and engineering expertise.
The S.M.A.R.T Community Summit event, a conference created to expand economic growth through partnerships between European and North American companies combined efforts from several organizations. This collaborative event included the World Trade Center Atlanta, Eco Commerce Exchange and S.M.A.R.T Community Development.
The conference shared strategies and connections to facilitate funding and marketing for E-businesses. Businesses invited to participate in this event all utilize Digital Technologies, Information Communication Technologies and Clean Technology as a way to enhance quality and improve performance of Business and Public services.
The S.M.AR.T. Community and ECE/OSBO partnership represents a more powerful approach to connecting international companies with experts and investors in Eco Innovative businesses. ECO Commerce Exchange is a collaborative organization bringing individuals and groups together to drive investment in ECO Innovation. Organization Supporting Business Owners (OSBO) provides businesses of all sizes support through marketing programs, training, employer &employee benefit programs and national discount programs.
PartnerTech is an obvious choice as a host to these prospective businesses pursuing opportunities in the U.S. PartnerTech utilizes a variety of methodologies designed to facilitate efficiency, productivity and efficient use of resources in warehousing and shipping operations as well as participating in major recycling programs designed specifically for repurposing electronics.
PartnerTech Inc. North America holds a variety of certifications including a common ISO 14001 and 9001 group certificate and ISO Class 7 Cleanroom. Other certifications held by PartnerTech include ISO 13485 and C-TPAT.
PartnerTech participates and holds membership with a broad number of organizations that support economic growth such as Technology Associates of Georgia, the Georgia Tech Manufacturing Institute, Metro Atlanta Chamber of Commerce and Swedish American Chamber of Commerce.