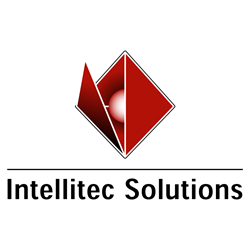 With all the changes affecting these organizations, this is an especially critical time for facilities to make sure they have an integrated accounting package
Wilmington, DE (PRWEB) August 31, 2015
Intellitec Solutions, based in Wilmington, DE, will be an exhibitor at the AHCA/NCAL 66th Annual Convention & Expo October 5th & 6th in San Antonio, TX. Dedicated to bringing long term and post-acute care providers and organizations together, the AHCA/NCAL convention brings industry professionals from all over the country come to share the latest and greatest in healthcare technologies, services, and solutions in order to increase quality and efficiency while reducing costs.
"We are very happy to be a sponsor of this event, and have the opportunity to showcase how we can help those in the long term care industry," says Rick Sommer, president of Intellitec Solutions. "With all the changes affecting these organizations, this is an especially critical time for facilities to make sure they have an integrated accounting package."
The American Health Care Association is a non-profit federation of affiliate state health organizations, together representing more than 11,000 non-profit and for-profit nursing facility, assisted living, developmentally-disabled, and subacute care providers that care for approximately one million elderly and disabled individuals each day. Attendees evaluating a new accounting solution or interested in learning how to integrate their clinical package with Dynamics GP should visit Intellitec Solutions at Booth #1823, or contact them at 866-504-4357.
About Intellitec Solutions
Intellitec Solutions is a leading ERP and CRM provider strategically located along the influential business corridor between Washington and Philadelphia. Specializing in Dynamics GP, Dynamics SL, Microsoft CRM and Intacct, they have conducted thousands of engagements helping companies in diverse industries choose and implement software solutions to improve financial or customer relationship management. Using a proven system designed to maximize efficiency and business insight, Intellitec Solutions team of seasoned professionals provides value-added expertise to their clients. For more information or to schedule a demo of our solutions, please visit http://www.intellitecsolutions.com or call 866-504-4357
All products mentioned in this release are trademarks or registered trademarks of their respective holders.