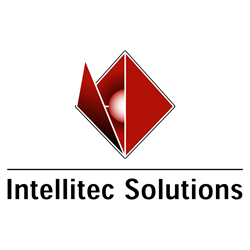 Progress presents a number of challenges, so having the right people in place is critical
Wilmington, DE (PRWEB) August 31, 2015
Intellitec Solutions announced they have reached a record for the number of new hires in one year, by bringing on board their 8th new staff member in 2015. With the potential for more hiring occurring before the year end, this marks a significant milestone for the firm. Intellitec Solutions supports Microsoft Dynamics GP, Dynamics SL, Dynamics CRM and Intacct, and has hired new support staff in all 4 of these areas. This growth has allowed Intellitec to fully support their existing client base as they continue to grow.
"Progress presents a number of challenges, so having the right people in place is critical," said Rick Sommer, Intellitec Solutions president. "I am proud that we have been able to grow our staff while making sure we had training and procedures in place so that new team members are fully up to speed quickly."
Several factors necessitated the need for more staff. First, Intellitec's client retention has always been high, which in turn creates a large need for support. Second, Intellitec has achieved a national presence in the Long Term Care industry, supporting Senior Living facilities in 16 states. And third, with the growth of cloud based product offerings such as Intacct and Dynamics CRM Online, Intellitec has seen an increased need for consulting staff to assist clients in those areas.
About Intellitec Solutions
Intellitec Solutions is a leading ERP and CRM provider strategically located along the influential business corridor between Washington and Philadelphia. Specializing in Dynamics GP, Dynamics SL, Microsoft CRM and Intacct, they have conducted thousands of engagements helping companies in diverse industries choose and implement software solutions to improve financial or customer relationship management. Using a proven system designed to maximize efficiency and business insight, Intellitec Solutions team of seasoned professionals provides value-added expertise to their clients. For more information or to schedule a demo of Intacct, please visit http://www.intellitecsolutions or call 866-504-4357
# # #
All company and product names mentioned herein may be trademarks of their respective owners.