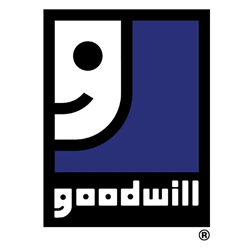 "GoodProspects is just one more innovation to enhance access to job and career support outside of the traditional 9-to-5 work week."
Rockville, MD (PRWEB) August 31, 2015
Goodwill Industries International announces the launch of its redesigned site, GoodProspects (http://www.goodprospects.org), an innovative virtual career navigation platform built to help job seekers find jobs and grow meaningful careers.
GoodProspects provides job seekers with multiple support services, including access to virtual career mentors, an interactive career readiness checklist with benchmarks to achieve as job seekers buil¬¬d their work skills, and a digital library of resources spanning 11 industries and 18 skill-building topics. The site also includes an events database that features job fairs and workshops hosted at local Goodwill agencies, as well as virtual webinars and Google hangouts. Goodwill developed the site with support from Accenture.
In January 2014, Accenture invested in Goodwill's GoodProspects for Credentials to Careers initiative to help individuals attain the skills needed for college and career success. More than 1 million new jobs were introduced to the economy in the United States alone in 2015, but many job seekers lack the knowledge and training they need to position themselves to take advantage of these opportunities. With additional pro-bono support from Accenture, Goodwill revamped the GoodProspects site to meet the needs of those job seekers.
Entry- and mid-level professionals face many challenges to building their careers in the 21st-century economy. Networking, mentoring, and accessing digital libraries and webinars are now considered building blocks of the online job search. Without the right connections, educational support services and proper guidance, it's easy for job seekers to fall behind.
While Goodwill is already internationally recognized as a leader for skills development and career navigation services, GoodProspects will extend its model to individuals in the digital world. The site allows people to easily access services that help them find jobs and advance their careers at the time and location most convenient to them. More than 35,000 job seekers have already registered on the GoodProspects site to date.
"At Goodwill, we know that people live busy lives and can face transportation and scheduling challenges that make receiving in-person help difficult," said Jim Gibbons, president and CEO of Goodwill Industries International. "For more than 113 years, Goodwill agencies have been innovators in creating new ways to serve people within their communities. GoodProspects is just one more innovation to enhance access to job and career support outside of the traditional 9-to-5 work week."
"We are proud to partner with Goodwill through our Skills to Succeed initiative, enabling more people to gain the right skills that open doors to meaningful, lasting employment," said Larry Solomon, North America operating officer, Accenture. "With GoodProspects, we're taking a digital approach, delivering a virtual network that helps guide job seekers through a constantly changing landscape, aligns job skills to opportunities and stays in tune with employer needs."
From August 31, 2015, through Labor Day on September 7, 2015, Goodwill Industries International will encourage people to share their #BestJobAdvice on Twitter. Those who share the most helpful #BestJobAdvice will be eligible to win a Microsoft Surface 3 tablet or two Fitbit Surges. For more information and complete contest rules, visit http://goodprospects.goodwill.org/bestjobadvice.
Goodwill, with 113 years in experience in job placement and training, is uniquely positioned to provide the guidance, inspiration and compassion necessary to help people build and sustain their careers. For more information on this dynamic new career website, visit http://www.goodprospects.org.
About Goodwill Industries International
Goodwill Industries International is a network of 165 community-based agencies in the United States and Canada with a presence in 14 other countries. Goodwill is one of America's top 20 most inspiring companies (Forbes, 2014). Goodwill agencies are innovative and sustainable social enterprises that fund job training programs, employment placement services and other community-based programs by selling donated clothing and household items in more than 3,000 stores and online at shopgoodwill.com®. Local Goodwill agencies also build revenue and create jobs by contracting with businesses and government to provide a wide range of commercial services, including packaging and assembly, food services preparation, and document imaging and shredding. In 2014, more than 426,000 people in the United States and Canada used Goodwill's intensive one-on-one career services to prepare for employment. In addition, more than 24 million people used computers and mobile devices to access Goodwill education, training, mentoring and online learning services to strengthen their skills. To learn more, visit goodwill.org.
To find a Goodwill location near you, use the online locator at Goodwill.org, use the Goodwill Locator app at goodwill.org/apps, or call (800) GOODWILL. Follow us on Twitter: @GoodwillIntl and @GoodwillCapHill, and find us on Facebook: GoodwillIntl.