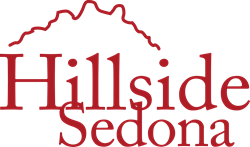 We excited at Hillside to bring in new fall lines to many of our stores combined with the ultimate shopping experience with the year-round gorgeous views
Sedona, AZ (PRWEB) August 31, 2015
Hillside Sedona Shopping Center, located on State Route 179 in Sedona, announced new fall fashion lines and merchandise are now arriving daily. Hillside Sedona, named among one of the Top 10 Best Shopping Centers in Sedona by nationwide and local news outlets, boasts a variety of boutiques and stores all catering to a variety of tastes.
A Step Up offers the finest footwear for selective soles. Carrying notable high fashion and comfortable European lines such as Mephisto, Naot,Think!, Arcopedico, Wolky, Pikolino, Eric Michael, LaPlume. L'Artiste, Spring Step, to name but a few has earned A STEP UP, a reputation as a "Must See Store" while visiting Northern Arizona.
Diva Hillside offers the many options for women's fall fashion choices. Diva Hillside caters to women of all lifestyles and now all body types. This fall, Diva is introducing shoppers to new lines of clothing including the stylish looks of Zoe, Jag Jeans and Dunia. They recently added coolers to the "Think Outside" line of metal sculptures, an Australian company making products from recycled oil drums from Africa.
Allie Ollie, a boutique with a focus on fun. Hillside is home to one of four Allie Ollie boutiques and our Arizona-based boutiques offering career separates, basics, special occasion apparel, loungewear, popular denim, fabulous handbags, jewelry, scarves, sunglasses, hair accessories and much more! Find stores near you now!
Stone Creations offers a Zen-like shopping experience offering new unique gifts and home décor handcrafted by local and surrounding area artists. Offering such pieces such as pottery, granite pieces, furniture and handcrafted jewelry.
"We excited at Hillside to bring in new fall lines to many of our stores combined with the ultimate shopping experience with the year-round gorgeous views, Hillside Sedona is truly a must-see shopping, dining and art destination", said Karen Reynolds Dilks, Property Manager and "A Step up" boutique owner at Hillside Sedona.
For more information on Hillside Sedona stores, restaurants, salon and galleries please visit http://www.hillsidesedona.net .
Hillside Sedona:
In 1986, Shirley Caris developed Hillside Sedona, bringing to it the spirit of nature, artistic qualities and the essence of the town she now called home. An upscale retail shopping center, Hillside Sedona is home to fine art galleries, unique boutiques, a variety of restaurants, locally owned shops and the event venue, The Bridge at Hillside. The popular Northern Arizona destination is filled with sites and attractions that are sources of inspiration to many. In a setting with a view of the Red Rocks that surround the property, Hillside Sedona also is a perfect destination location for photography. http://www.HillsideSedona.net
Media contact:
Christine Holtz
Phoenix Marketing Associates
602-282-0202
XXX