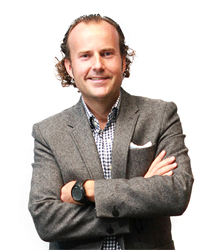 New York, USA and Zurich, Switzerland (PRWEB) September 02, 2015
Big Data analytics company Teralytics announces the appointment of Wolfgang Allisat as Chief Revenue Officer. Mr. Allisat is a seasoned data executive with an established track record of growing promising technology companies into global leaders.
Teralytics develops data analytics solutions that deliver valuable insights into human location, movement and behavior based on petabytes of data sourced from mobile networks, credit card operators, online browsing and CRM.
Allisat most recently served as Global Chief Revenue Officer at TagMan where he was responsible for driving TagMan's expansion strategy in key global markets across all channels resulting in a successful acquisition by Ensighten. Before that he was Executive Vice President for International Markets at ComScore Inc. overseeing all commercial activities outside the USA.
Allisat also served as Vice President & General Manager, EMEA at Omniture. During his six-year tenure there, he oversaw the European expansion of Omniture's analytics platform from the ground up as the first international employee, growing the European business to more than 1,100 customers and 200 employees culminating in an IPO and later sale to Adobe for US$1.8 billion.
Click here for a high-resolution image.
About Teralytics
Teralytics is a big data analytics company that uses breakthrough technology and science to unlock unprecedented insights about human behavior from mobile network and other sources.
Teralytics processes anonymized data from over 400 million people worldwide to deliver valuable information about location, mobility, demographics and online behavior. Our data products provide strategic information that increases efficiency and profitability for customers in the financial, retail, transportation, and media sectors.
Headquartered in Zurich with offices in New York and Singapore, our team consists of top-notch PhDs, engineers and business experts from over 20 countries and from companies such as Google, Microsoft and Yahoo.
http://www.teralytics.net