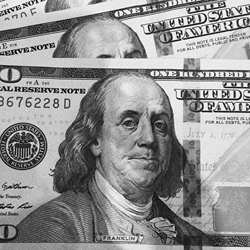 "More than ever before, organizations must think more strategically about their talent acquisition processes and invest in solutions that identify quality talent" said Mike Cooke, CEO of Brandon Hall Group
Delray Beach, FL (PRWEB) September 01, 2015
Brandon Hall Group, the leading independent Human Capital Management research/analyst firm, has released new research that shows the cost of a bad hire and the implications on organizational performance.
The report, The True Cost of a Bad Hire, outlines the steps organizations can take to improve the prospects for a good fit between candidate and organization. Currently, over 30% of companies are unclear about how much they pay for bad hires.
Understanding the cost of a bad hire, also defined as a "bad fit" hire, can be significant, both in terms of dollars as well as the negative impact on the organization in terms of departmental, business unit or corporate performance, company culture, and employee morale. Today, the cost of a bad hire is much less of a recruitment metric and much more of a business metric.
"More than ever before, organizations must think more strategically about their talent acquisition processes and invest in solutions that identify quality talent," said Mike Cooke, CEO of Brandon Hall Group. "Companies are rethinking their talent acquisition strategies to align more closely with business imperatives. Understanding the cost of a bad hire and improving processes to ensure quality hires is an important first step. This report provides insight and transparency around the true cost of a bad hire."
For additional information about the research please contact CEO Mike Cooke: (561) 865-5017 or mike.cooke(at)brandonhall(dot)com, http://www.brandonhall.com.
About Brandon Hall Group:
Brandon Hall Group is a HCM research and advisory services firm that provides insights around key performance areas, including Learning and Development, Talent Management, Leadership Development, Talent Acquisition and Workforce Management.
With more than 10,000 clients globally and 20 years of delivering world-class research and advisory services, Brandon Hall Group is focused on developing research that drives performance in emerging and large organizations, and provides strategic insights for executives and practitioners responsible for growth and business results.
At the core of our offerings is a Membership Program that combines research, benchmarking and unlimited access to data and analysts. The Membership Program offers insights and best practices to enable executives and practitioners to make the right decisions about people, processes, and systems, coalesced with analyst advisory services which aim to put the research into action in a way that is practical and efficient.