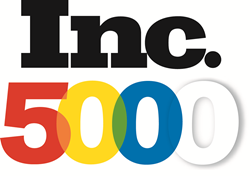 "To be recognized nationally by such a prestigious publication as Inc. is a testament to the execution of our strategic vision of being New England's premier regional business advisory firm." -Carl Johnson, Firm Managing Partner
West Hartford, Connecticut (PRWEB) September 01, 2015
BlumShapiro, the largest regional New England-based business advisory firm, has been named one of the fastest growing private U.S companies by Inc. magazine in the publication's 2015 Inc. 5000.
"To be recognized nationally by such a prestigious publication as Inc. is a testament to the execution of our strategic vision of being New England's premier regional business advisory firm," said Carl Johnson, BlumShapiro Firm Managing Partner.
The Inc. 5000 ranks companies by overall revenue growth over a three-year period.
To further qualify for the Inc. recognition, companies must be privately held, for-profit, based in the U.S. and independent (not a subsidiary or division of another company).
BlumShapiro, with its 45% growth rate and $68.4 million in revenues, is listed in the 2015 Inc. 5000 as one of the fastest-growing financial services firms in the nation and one of just two such privately held firms headquartered in the Hartford metro area.
According to its editors, the Inc. 5000 list is a distinguished editorial award, a celebration of innovation and a network of entrepreneurial leaders.
Already this year, BlumShapiro has been selected as one of the largest public accounting firms in the United States in both Accounting Today's 2015 Top 100 Firms and INSIDE Public Accounting's Top 100 Firms Ranking for 2015.
# # #
BlumShapiro is the largest regional business advisory firm based in New England, with offices in Connecticut, Massachusetts and Rhode Island. The firm, with over 400 professionals and staff, offers a diversity of services which includes auditing, accounting, tax and business advisory services. In addition, BlumShapiro provides a variety of specialized consulting services such as succession and estate planning, business technology services, employee benefit plan audits and litigation support and valuation. The firm serves a wide range of privately held companies, government and non-profit organizations and provides non-audit services for publicly traded companies.