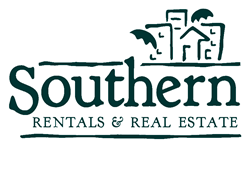 Santa Rosa Beach, FL (PRWEB) August 31, 2015
Southern Vacation Rentals – a member of the locally owned and operated Southern family of companies – has teamed up with fellow South Walton property management company, 360 Blue, in support of the Sonder Project, a global nonprofit organization focused on eliminating extreme poverty in remote parts of the world. The two companies will collect any unopened food items left in vacation rentals after guest check out, which the Sonder Project will donate to local food banks.
"We are pleased to be supporting the Sonder Project," said Assistant General Manager, John Sallman. "While we are starting in South Walton, we are looking to extend the program to every Southern property in Florida and Alabama. There are so many hungry people who could benefit."
All Southern's 30A vacation rentals will participate in the initiative. Bags will be placed in each unit, and guests will be requested to leave any unopened, nonperishable food items that will then be collected and donated to local families in need.
Southern Vacation Rentals and 360 Blue encourage other property managers in Northwest Florida to get involved. The two companies would like to increase participation in the program, not only to spur some friendly competition, but to increase awareness of the Sonder Project and improve the lives of those less fortunate.
Involvement with the Sonder Project is part of Southern's on-going effort to support the communities in which it operates through job creation, business partnerships, event sponsorship and charitable contributions.
"At Southern, our vision is to be the most caring company along the Gulf Coast," said General Manager Chad Blankenship. "We're always on the lookout for different ways to promote growth and prosperity and offer a helping hand to those in need in our community."
In addition to the Sonder Project, Southern Vacation Rentals and the Southern family of companies have made contributions to numerous charitable organizations along the Gulf Coast, most notably United Way, Cystic Fybrosis Foundation, United Service Organizations (USO) and Children in Crisis. As the company's reach continues to grow, so does their commitment to uphold and promote the well-being of the areas they represent.
Southern Rentals and Real Estate is the premier provider of vacation rental, residential leasing, real estate and property management services in Northwest Florida and Alabama. Established in 1995, the company is locally owned and operated by two sets of brothers, Brad and Mike Shoults and Kevin and Kerry Veach, and Susan Carleton. Southern represents nearly 1,000 vacation rentals, approximately 1,100 long term rentals, countless real estate opportunities and more than 40 associations along the Gulf Coast. The Southern family of companies includes Southern Vacation Rentals, Southern Residential Leasing, Southern Real Estate Sales, Southern Real Estate, RE/MAX Southern and Southern Association Management.
For more information about the Southern Family of Companies, visit GoSouthern.com.