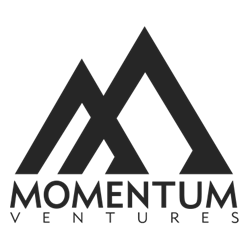 Montreal, Quebec (PRWEB) September 02, 2015
Momentum Ventures is gearing up for a major rebrand and is seeking innovative business leaders keen to shake up the online industry. After reinventing the online travel industry with the creation of FlightHub, Momentum Ventures is looking to expand its reach by seeking out business champions primed to build winning businesses across the online sector. Internally, Momentum Ventures has aided this effort by adding a multitude of support staff to their growing Montreal office and by launching a major rebranding initiative to attract business leaders.
Momentum Ventures' goal is to seek out new business leaders to shepherd and support as they bring their expertise into an environment that will harbour their professional growth and allow them to innovate without limits in an environment that removes the burden of micro-managing the logistical and administrational duties of modern internet startups.
Momentum Ventures has a proven track record of success at building winning businesses and internet startups. Launched in 2012, FlightHub has become Canada's go-to online travel agency. Boasting over $1.5 billion in annual sales. four global offices, and over 400 staff members, FlightHub's humble beginnings and now proven success showcases Momentum Ventures' ability to harbour and develop high-potential internet startups into successful businesses.
Momentum Ventures will be relaunching its corporate site in the coming weeks and are actively seeking new business leaders in the interim.