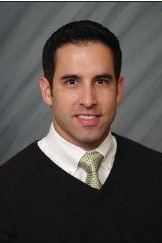 Walnut Creek, CA (PRWEB) September 02, 2015
Dan Beltran has joined Vitucci & Associates, a Bay Area Independent Financial Advisory firm. The announcement was made recently by CEO Pat Vitucci. Vitucci & Associates, with headquarters in Walnut Creek, has several other offices throughout the greater Bay Area.
"We are very pleased to have Dan join our team," said Vitucci. "He brings over 10 years of solid experience advising and servicing clients and is a Certified Financial Planner as well as a Chartered Financial Consultant. His wide range of clients includes business owners, retirees and work force professionals.
As an Independent Financial Advisor, Dan creates financial plans and recommends products based on the client's needs and goals and assists them in navigating the complex world of investment products and strategies".
Dan graduated from Chico State University with a Bachelor of Science in Engineering. He and his wife live with their young daughter in Pleasanton.
Pat Vitucci provides financial advice for several radio and television stations and hosts his own hour-long radio show called "Your Financial Life." on four Bay Area stations, including KGO. He conducts seminars on various financial topics throughout the Bay Area, sometimes in conjunction with other industry professionals, and has lectured at many organizations, both civic and fraternal, and at numerous corporate-sponsored events.
Pat's mantra—"Don't Invest And Forget"—is not only the title of his book, but reflects his approach to managing investments with an active asset allocation method of continually evaluating and redeploying clients' portfolios based upon changing market conditions.
Pat Vitucci has been an active leader in the financial services industry for more than 30 years. He has served in various capacities in his corporate life, including as President of Broker Relations and President of a subsidiary of a major financial corporation. He lives in Alamo and was educated at, Monmouth University in New Jersey where he earned a Bachelor of Science Degree in Economics.
Security and advisory services offered through National Planning Corporation (NPC), member FINRA, SIPC and a Registered Investment Advisor. Vitucci &Associates Insurance Services and NPC are separate and unrelated. Asset allocation cannot ensure a profit or protect against a loss. 98730