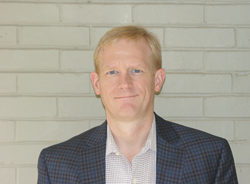 Lone Tree, CO (PRWEB) August 31, 2015
Professional infrastructure and environmental services consultancy Cardno has made two key appointments that will drive business growth. James (Jamey) Hollingsworth will assume the role of Business Development Director, and John Giambastiani will transition to Strategic Development Director. Both positions are in the Natural Resources & Health Sciences (NR&HS) Division of Cardno's Americas Region. Mr. Hollingsworth and Mr. Giambastiani have been key contributors to Cardno's strong performance in recent years. Their appointments to these broader roles reflect the firm's culture of developing great people and leveraging team strengths.
Mr. Hollingsworth is experienced in business development, account management, project management, and environmental services, particularly in the oil and gas sector. He has nearly 20 years of experience in environmental management and consulting both within industry and consulting services. He currently serves as the National Director of Midstream Oil and Gas for the NR&HS Division, where he and his team have helped to significantly increase revenue and service capability over the last three years. In his tenure, he has interacted with senior management, operations management, practice leaders, and technical staff across the region in all service lines and business units, ensuring the firm is focused in strategic locations with the right resources to meet marketplace needs.
Mr. Hollingsworth has served as account manager for several important clients to the firm, with an emphasis on project execution and quality. Prior to joining Cardno, he was the Director of Global Midstream Oil and Gas for another large environmental and engineering firm. He is based in Birmingham, Alabama.
A Senior Vice President with Cardno, Mr. Giambastiani will continue to concentrate on marketing and strategic development with a focus on key accounts and the Western U.S. power, utility, and water markets. His strategic business understanding has assisted in the development and growth of Cardno and the services the firm provides nationally. Mr. Giambastiani' s broad client knowledge in federal, state, and local government, as well as in major private sector accounts, has allowed him to sustain a growth of new opportunities despite downturns in individual sectors.
A member of Cardno's executive leadership team for the past 12 years, Mr. Giambastiani regularly provides input to company operations at all levels of management and to major client development, proposal, and presentation strategies. He works with clients in a broad range of industries and has a clear understanding of their needs, ensuring quality service on Cardno projects. He is based in Concord, California.
"John's and Jamey's new roles will provide further opportunities to leverage their leadership to enhance our client service and drive our growth and success," said David "Chip" Blankenhorn, Executive Vice President of the NR&HS Division, Cardno. "The strength and diversity of our team as well as our focus on client service provide significant opportunities for growth in the marketplace, and I look forward to working with John and Jamey in further capitalizing on those opportunities."
Cardno congratulates Mr. Hollingsworth and Mr. Giambastiani on their new roles with the firm and wishes them continued success.
About Cardno: Founded in 1945, Cardno partners with public and private clients to solve engineering, environmental and social challenges. With over 200 offices in the Americas and 300 offices worldwide, Cardno provides clients with access to over 8,200 professionals focused on delivering customized consulting solutions to plan, design and construct social and physical infrastructure. Cardno currently ranks #23 on Engineering News-Record's (ENR's) 2015 Top 500 Design Firms and #32 on ENR's Top 200 Environmental Firms. Visit http://www.cardno.com to learn more. Cardno is listed on the Australian Securities Exchange [ASX: CDD].
About the Natural Resources & Health Sciences Division: The NR&HS Division provides a broad and diverse range of services relating to ecosystem and human health management and regulatory compliance, as one of Cardno's operating Divisions in the Americas. The Division's multidisciplinary team of expert toxicologists, biologists, ecologists, chemists, geologists, hydrogeologists, restoration engineers, chemical and civil engineers, and economists helps clients manage their environmental, natural resources and human health risks by delivering intelligent, sustainable solutions based on sound, defensible science.